A German magazine is reporting that Deutsche Bank did an internal review of their business dealings with the Trump and Jared Kushner and found many "suspicious transactions" on Kushner's accounts that they have turned over to German bank regulators. That information will certainly find its way to Robert Mueller.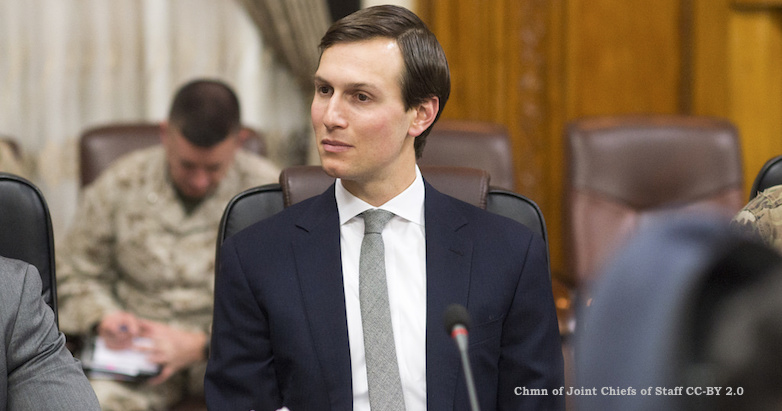 The board chairman of the banking giant Deutsche Bank, Paul Achleitner, called for an internal investigation and found troubling results, German business magazine Manager Magazin reported in its print edition released on Friday…

"Achleitner's internal detectives were embarrassed to deliver their interim report regarding real estate tycoon Kushner to the financial regulator BaFin," states the Manager Magazin story translated from German to English. "Their finding: There are indications that Donald Trump's son-in-law or persons or companies close to him could have channeled suspicious monies through Deutsche Bank as part of their business dealings."

No details on the suspicious money transfer were reported. The bank is worried about what the results will mean for its image, according to Manager Magazin.

"What BaFin will do about [the bank's findings] is not the bank's greatest concern," the German magazine reported. "Rather, it's the noise that U.S. special counsel Robert Mueller … will make in his pursuit of Trump. For he will likely obtain this information—a giant risk to [the bank's] reputation."
After a string of bankruptcies that left creditors with billions of dollars in uncollected debt, Deutsche Bank was just about the only one that would loan money to Trump, who owes the bank somewhere around $300 million. The Kushners are in a similar situation. This is the kind of thing that can provide tremendous leverage for Mueller to use to get Kushner to turn on Trump, something that seems unlikely but his family business is in dire straights as well. He may be forced to make a very difficult choice.