Monica Lewinsky has a long essay in Vanity Fair about the 20th anniversary of her unwilling entry into American history and scandal, which she relates to the current #MeToo movement. I've always felt bad for her. She was just a 24-year old who made a mistake and her life was irreparably changed as a result.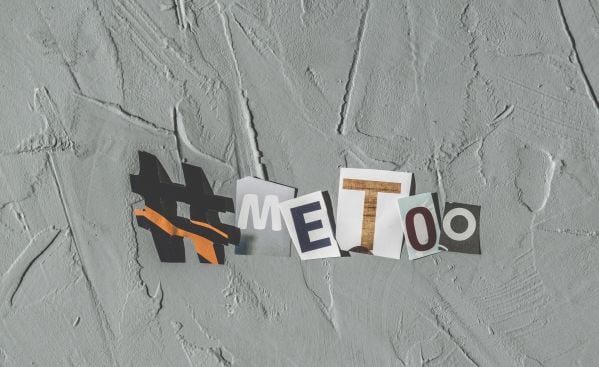 Until recently (thank you, Harvey Weinstein), historians hadn't really had the perspective to fully process and acknowledge that year of shame and spectacle. And as a culture, we still haven't properly examined it. Re-framed it. Integrated it. And transformed it. My hope, given the two dec­ades that have passed, is that we are now at a stage where we can untangle the complexities and context (maybe even with a little compassion), which might help lead to an eventual healing—and a systemic transformation. As Haruki Murakami has written, "When you come out of the storm you won't be the same person who walked in. That's what this storm's all about." Who were we then? Who are we now?

"I'm so sorry you were so alone." Those seven words undid me. They were written in a recent private exchange I had with one of the brave women leading the #MeToo movement. Somehow, coming from her—a recognition of sorts on a deep, soulful level—they landed in a way that cracked me open and brought me to tears. Yes, I had received many letters of support in 1998. And, yes (thank God!), I had my family and friends to support me. But by and large I had been alone. So. Very. Alone. Publicly Alone—abandoned most of all by the key figure in the crisis, who actually knew me well and intimately. That I had made mistakes, on that we can all agree. But swimming in that sea of Aloneness was terrifying.

Isolation is such a powerful tool to the subjugator. And yet I don't believe I would have felt so isolated had it all happened today. One of the most inspiring aspects of this newly energized movement is the sheer number of women who have spoken up in support of one another. And the volume in numbers has translated into volume of public voice. Historically, he who shapes the story (and it is so often a he) creates "the truth." But this collective rise in decibel level has provided a resonance for women's narratives. If the Internet was a bête noire to me in 1998, its stepchild—social media—has been a savior for millions of women today (notwithstanding all the cyberbullying, online harassment, doxing, and slut-shaming). Virtually anyone can share her or his #MeToo story and be instantly welcomed into a tribe. In addition, the democratizing potential of the Internet to open up support networks and penetrate what used to be closed circles of power is something that was unavailable to me back then. Power, in that case, remained in the hands of the president and his minions, the Congress, the prosecutors, and the press.

There are many more women and men whose voices and stories need to be heard before mine. (There are even some people who feel my White House experiences don't have a place in this movement, as what transpired between Bill Clinton and myself was not sexual assault, although we now recognize that it constituted a gross abuse of power.) And yet, everywhere I have gone for the past few months, I've been asked about it. My response has been the same: I am in awe of the sheer courage of the women who have stood up and begun to confront entrenched beliefs and institutions. But as for me, my history, and how I fit in personally? I'm sorry to say I don't have a definitive answer yet on the meaning of all of the events that led to the 1998 investigation; I am unpacking and reprocessing what happened to me. Over and over and over again.
It's a thoughtful bit of exploration of both self and culture that should be read widely. Her thoughts are, of course, colored by her own experiences. How could they not be? But her story should be heard and thought about and considered in full.