And your dangerous moron of the day is Shane Steele, a 42 year old New Jersey man who thought the appropriate response to the March for Our Lives anti-gun rally happening in less than two weeks was to go on Facebook and threaten to open fire on the crowd with a machine gun.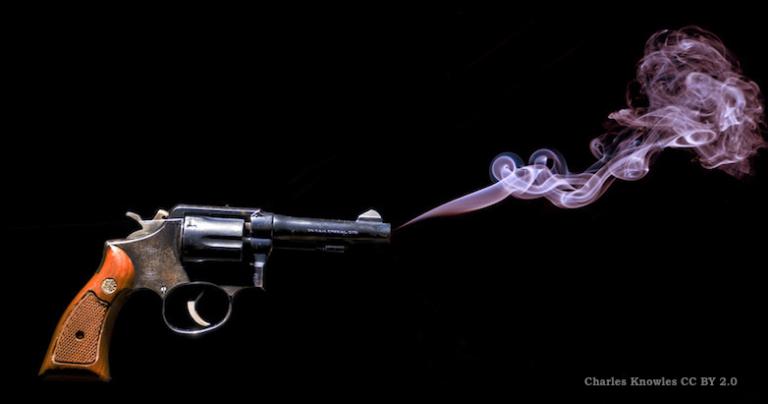 A Lakewood man was arrested after he posted a threat on social media that he would open fire with a machine gun on a rally calling for stricter gun laws, authorities said…

Authorities were alerted to the post on Facebook from a tip to the Manalapan Police Department from a concerned citizen, Coronato said.

"Steele allegedly authored a post on Facebook stating he intended to open fire with a machine gun at a 'March For Our Lives' rally," the statement said.

Police were able to trace the post back to Steel's home, according to the statement. No weapons were found at the residence.
I don't get people like this. Even if it was a totally empty threat, and the fact that he didn't have any weapons suggests that it is, two questions come to mind. First, what do you get out of making such a threat? And second, do you not realize that what you say on Facebook is public and you're going to get caught? You get nothing out of it except arrested. Baffles me.