Amid many reports of discord within the legal team representing Trump in the Mueller investigation, the lead attorney on that team, John Dowd, has resigned. That leaves Ty Cobb, reportedly also possibly on his way out, Jay Sekulow and the newly added Joseph diGenova.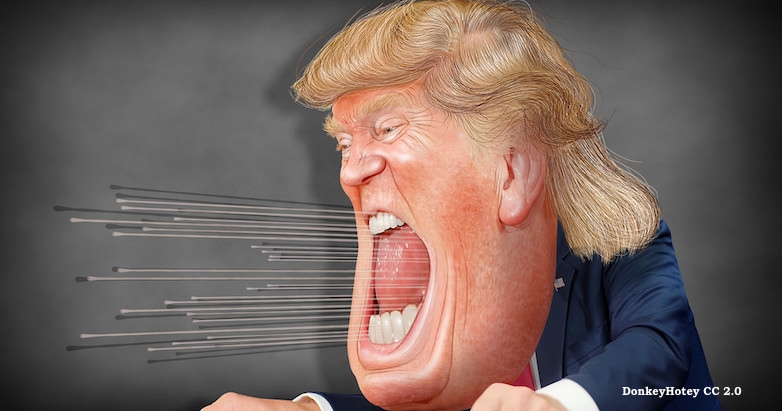 Dowd's departure was a largely mutual decision made after the president lost confidence in his ability to handle special counsel Robert S. Mueller III's investigation and Dowd became frustrated with Trump's recent efforts to bring on new attorneys, they said.

In recent weeks, Dowd clashed with the president, including an incident in which he disagreed vehemently with Trump over a legal strategy, according to the people.
And because there's a Trump tweet for everything:
The Failing New York Times purposely wrote a false story stating that I am unhappy with my legal team on the Russia case and am going to add another lawyer to help out. Wrong. I am VERY happy with my lawyers, John Dowd, Ty Cobb and Jay Sekulow. They are doing a great job and…..

— Donald J. Trump (@realDonaldTrump) March 11, 2018
Funny how often those "fake news" stories about impending changes at the White House end up being 100% true, isn't it? And remember, these aren't the first big changes. Initially, it was his own real estate attorney, Marc Kasowitz, handling it, until it became obvious that he was just completely out of his depth. I'm very curious to know the reasons behind this. Is it just Trump's typical impatience and changes in his whims? Or is there some deeper disagreement over strategy?
There have been a lot of mixed signals lately. Dowd came out and said that he thinks the Mueller investigation should be shut down last weekend, but the other attorneys all publicly said that there were no plans for Trump to fire him and that they are fully cooperating and will continue to do so. At the same time, Trump has clearly ramped up the attacks on Mueller. Is this his attorneys trying to keep him from making a big mistake? I suspect that's the case.
And then there's the ongoing negotiations with Mueller over Trump testifying. Trump said yesterday that he still wants to testify, and I suspect he really does, arrogantly believing he can BS his way through it. But everyone around him knows how dangerous that is and they have tried to limit his exposure as much as possible. As much as he hates being handled and to have his genius doubted, that might well backfire on them by pushing him to the point where he says "Screw it, I'll show you. I'll testify with no restrictions and get myself out of this whole mess with my magical personality and charm." Frankly, I really hope that happens.