Trump has claimed repeatedly that he has no business dealings in Russia, which may be technically true but it's not for a lack of trying. We know he tried for years to get a Trump hotel built in Moscow, and Buzzfeed reports that a former Russian spy helped him on that deal while the 2016 campaign was going on.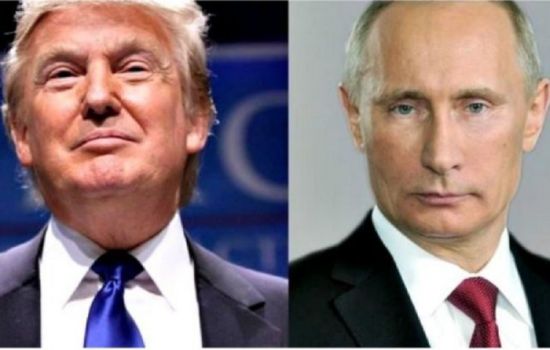 A former Russian spy helped Donald Trump's business team seek financing for a Trump-branded tower in the heart of Moscow during the 2016 presidential campaign, according to two sources familiar with the matter.

This connection between Trump and Russian intelligence — made public here for the first time — is known to special counsel Robert Mueller's team and raises fresh questions about the president's connections to the Kremlin. The former agent, who had served in Russia's military intelligence arm known as the GRU and later worked as an arms dealer, negotiated for financing from a Russian state-owned bank that was under US sanctions at the time…

Plans to build a Trump tower in Moscow were underway in late 2015 and early 2016, while Trump was running for president. A key player in the effort was Felix Sater, who had worked with Trump on real estate deals around the world.

In November 2015, Sater emailed Trump's longtime personal attorney, Michael Cohen, famously saying in one message that he would "get all of Putin's team to buy in" on the Trump tower deal, and boasting that he could get Putin to publicly praise the Republican candidate during the campaign. There is no evidence that Sater delivered on those promises. Sater previously told BuzzFeed News that his emails amounted to salesmanship, and the whole Trump Moscow project ultimately fizzled.

But a later message from Sater to Cohen, sent in early 2016, mentions a contact in Russia who could help facilitate the deal. That individual is a former colonel with Russia's military intelligence, the two sources told BuzzFeed News.
Sater has always been a mysterious figure in all of this. He's long been close with Trump and also with the Russian government, so that was an obvious point of contact. It's certainly no surprise that Mueller's team is looking into those relationships. Russia under Putin is essentially a mafia government, where nothing gets done without greasing the right palms. Bribes are the norm, a necessity to get virtually anything done, and knowing which pockets to line is crucial. That's where people like Sater come in. This will be very interesting to watch.