We know from previous reporting that one aspect of Robert Mueller's investigation is looking at the possible funneling of money to aid the Trump campaign through the NRA during the 2016 election. McClatchy is now reporting that there were several meetings between NRA officials and some of Vladimir Putin's closest allies.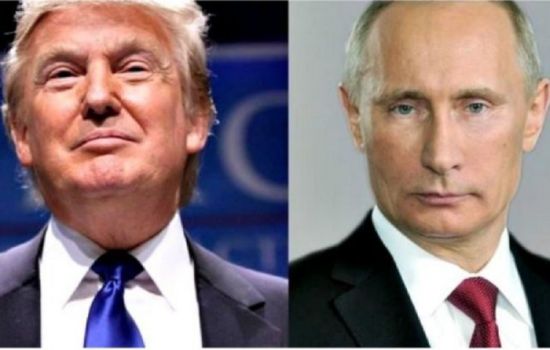 Several prominent Russians, some in President Vladimir Putin's inner circle or high in the Russian Orthodox Church, now have been identified as having contact with National Rifle Association officials during the 2016 U.S. election campaign, according to photographs and an NRA source.

The contacts have emerged amid a deepening Justice Department investigation into whether Russian banker and lifetime NRA member Alexander Torshin illegally channeled money through the gun rights group to add financial firepower to Donald Trump's 2016 presidential bid.

Other influential Russians who met with NRA representatives during the campaign include Dmitry Rogozin, who until last month served as a deputy prime minister overseeing Russia's defense industry, and Sergei Rudov, head of one of Russia's largest philanthropies, the St. Basil the Great Charitable Foundation. The foundation was launched by an ultra-nationalist ally of Russian President Putin.

The Russians talked and dined with NRA representatives, mainly in Moscow, as U.S. presidential candidates vied for the White House. Now U.S. investigators want to know if relationships between the Russian leaders and the nation's largest gun rights group went beyond vodka toasts and gun factory tours, evolving into another facet of the Kremlin's broad election-interference operation.
Why does this matter? Because the NRA was Trump's largest single financial supporter during the campaign, spending around $30 million to promote his candidacy. And because there is some public evidence that Russian interests donated a whole lot of money to the NRA at the same time. If it can be shown that the NRA was basically a go-between, a way to launder Russian money so it could be used to support Trump — foreign spending on behalf of American political candidates is strictly illegal — that's not just a huge scandal for him, it could also mean NRA executives being charged with major felonies.
And bear in mind that several of the prosecutors hired by Mueller are experts on money laundering and tracking the flow of money through dummy corporations, foreign banks and other institutions. If money was given to the NRA for that purpose, they'll figure out exactly how it was done and they will certainly bring charges. That would only deepen the scandal of all the things Putin and Russian interests were doing to give Trump an advantage in the campaign.
And irony alert: Russia's gun control laws are considerably more strict than American laws. The NRA would lose their minds if Russia's laws on guns were proposed here and call it a fascist government that must be fought against.