Christian con man Jim Bakker has yet another "miracle" product to sell his endlessly gullible followers (how does this guy still have followers?). This time it's not buckets of crappy food, it's a silver gel that cures every single venereal disease.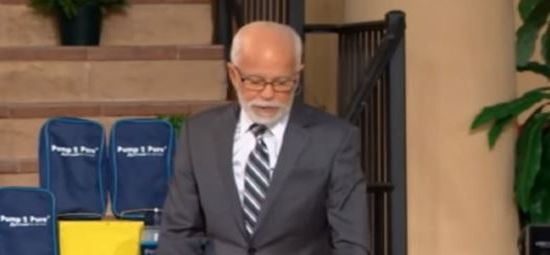 "It's a miracle in a tube": Jim Bakker is now selling a "silver gel" that he claims "gets rid of all venereal diseases." pic.twitter.com/juUgu2Zn82

— Right Wing Watch (@RightWingWatch) June 22, 2018
And if anyone should know about venereal disease, it's Jim Bakker, who resembles herpes — you thought he was gone, but he came back. That's pretty amazing, a single medical cure for both bacterial and virile diseases. It's almost like he doesn't know anything about science or medicine but knows that he could sell his audience literally anything and they'd eat it up. Almost. No, it's exactly like that. PT Barnum was an optimist. Or a pessimist, depending on your point of view.