For some reason, the media keeps reporting that Larry Klayman, the dumbest lawyer in America not named Mat Staver, filed a formal criminal complaint against Special Counsel Robert Mueller on behalf of Jerome Corsi. Not true. What he did was send a letter to a bunch of DOJ officials shouting at the clouds. He even accuses Mueller and his investigators of treason. Seriously.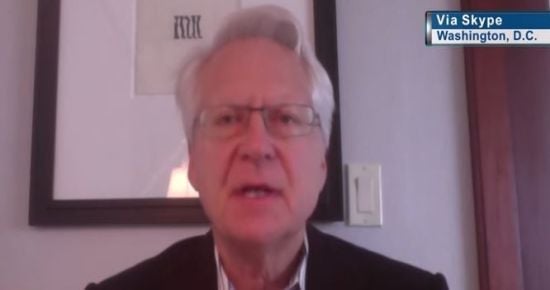 CONSPIRACY TO COMMIT TREASON

Special Counsel Mueller and his prosecutorial staff, the majority of whom are partisan Democrats and supporters of Hillary Clinton, whom he has intentionally hired, are effectively engaged in a "coup" against the United States and are working to overthrow the duly elected President of the United States, elected and empowered by the voters pursuant to the U.S. Constitution. One of the primarily vehicles and means in doing so is the illegal, criminal and unethical conduct of the Special Counsel and his prosecutorial staff with regard to Dr. Corsi, as set forth above.
He then quotes the federal treason statute, which has nothing at all to do with any of this. Popehat has it exactly right:
NO THE CORSI COMPLAINT IS NOT ON PACER

IT'S NOT ON PACER BECAUSE IT'S NOT A CASE

IT'S AN ANGRY LETTER TO THE GOVERNMENT

THOSE AREN'T PUT ON PACER

NEITHER ARE THREATS

WHY DO I HAVE TO SAY THIS

— ScottFreeHat (@Popehat) December 3, 2018
Klayman is just Klaymaning again. This is as legitimate as all those "indictments" he sent to prosecutors after convening a bunch of "citizen grand juries" to investigate Obama, Clinton, Soros and everyone else he doesn't like.