In New Jersey, a new trial has been ordered in a civil suit after one of the jurors apparently flipped out over the Hindu defendant not swearing to tell the truth by putting his hand on the Bible. The juror apparently raised the issue repeatedly with other jurors during deliberations.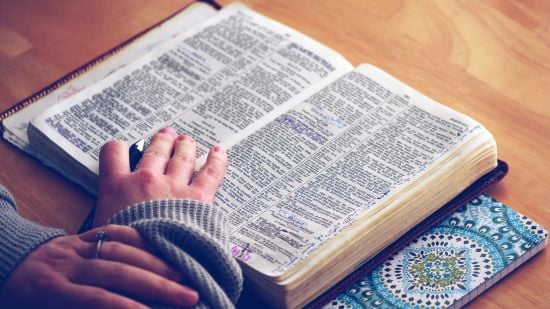 An appeals court on Friday ordered a new trial for a Camden County doctor over a juror's comment noting the doctor didn't put his hand on the Bible when he testified to defend himself in a sexual harassment case.

The decision found that the juror's remark about Dr. Abbas Husain, who is Hindu, not placing his hand on the Bible while taking the oath to testify could have compromised the verdict with bias.

"The juror's comment regarding the Bible raises the specter of religious bigotry," the court's ruling said.
This juror suffers from a warped case of Christian supremacy that makes no sense at all. Why would they demand that a Hindu defendant swear an oath on a holy book they don't consider holy? The whole point of swearing such oaths is that because the person believes that said book comes from God, this will make them more likely to tell the truth. Now that is nonsensical enough on its own, but even if one believes in it, making someone swear on a book they don't consider sacred is to require them to lie while promising not to lie. It's all quite irrational and the court was right to order a new trial.