A federal judge has issued a preliminary injunction preventing Trump from denying asylum seekers entry into the United States. For months now, Trump has refused to allow in those who ask for asylum, telling them to stay in Mexico. But federal law requires that they be allowed in and go through a vetting process to decide whether they will be granted asylum or not.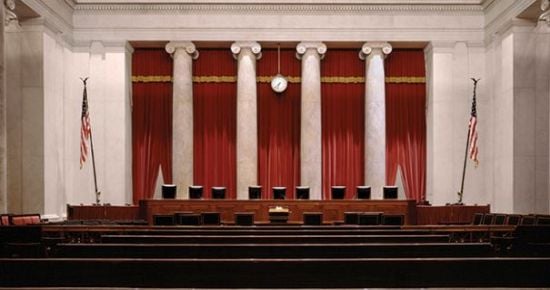 A federal judge on Monday blocked an experimental Trump administration policy that requires asylum seekers to wait in Mexico while their cases make their way through the immigration court system, a major blow to President Trump as border crossings have surged to their highest point in more than a decade.

U.S. District Court Judge Richard Seeborg in San Francisco enjoined the Migrant Protection Protocols policy days after outgoing Homeland Security Secretary Kirstjen Nielsen pledged to expand the program. The policy began in January.

Trump has justified blocking asylum seekers from entering the United States by claiming that many asylum seekers are trying to carry out a scam — that they are coached to file false asylum claims knowing that they will be released into the country because of a lack of detention bed space. The administration had hoped to keep more asylum seekers in Mexico — and off U.S. soil — while they await court hearings on their claims.

Migrants who reach U.S. soil — including areas that are outside U.S. border barriers but inside U.S. territory — have the legal right to seek asylum. They generally are either held in detention facilities to await rulings in their cases or are released into the United States.
That's the hypocrisy at the core of this policy. Its defenders claim that it's necessary to stop illegal immigration, but the only ones breaking the law is the administration itself. Federal law is absolutely clear on this, if they make it to U.S. soil and ask for asylum they cannot be denied entry until their case has gone through the normal process of evaluating and determining whether they qualify for asylum. But Trump doesn't care what the law says. "I am the law" is his mantra.