Rick Santorum makes the bizarre claim that the media covering the release of the Mueller report is not "good journalism" because the whole thing is a big "nothing burger." This may be the most desperate argument I've heard yet from the army of Trump sycophants populating the media.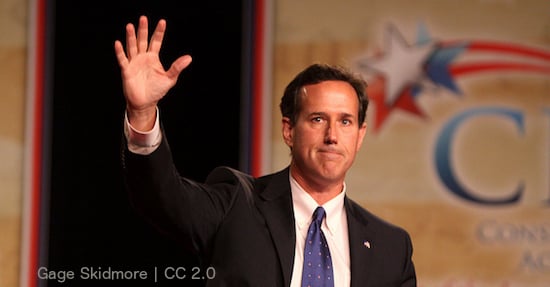 RICK SANTORUM (CNN SENIOR POLITICAL COMMENTATOR): The beat goes on here. What we don't know. And we've been hearing this for two years, what we don't know, and that this is speculation, that all these horrible things that are out there that we're not going to know because what you're going to find tomorrow, as I believe, is going to be a nothing, a nothing burger.

ALISYN CAMEROTA (CO-HOST): How do you know? How do you know? I mean that's just speculation on the other side.

SANTORUM: Because it's been a nothing burger so far. As much as speculation as we've had, as much as all these horrible crimes and impeachment and all these things that were going to happen and spending huge amounts of media time covering this, we have nothing. And the reality is we still are going to say, well, you know, we're not going to know tomorrow. To keep this story alive and to keep the pressure on the president, we're going to continue to say that there's something we might not know, and that's just — I just don't think that's good journalism and I think that's just hyping the story for — beyond the —
All the more reason to cover the release of the report, so we'll finally know much of what we don't yet know. Logic — it's your friend.