Virulent misogynist, all-around bigot and alleged Christian Jesse Lee Peterson says that activists should not give water to immigrants crossing the border but should just "let them die out there." One has to wonder which Jesus he worships and what Bible he's reading because Jesus was quite clear about this one.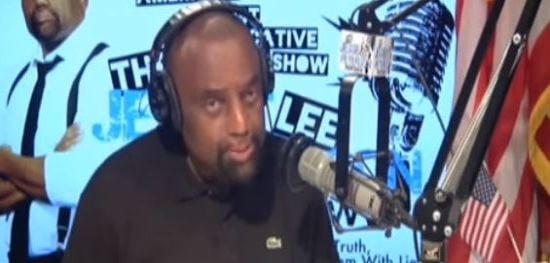 Jesse Lee Peterson says activists should not be leaving water for those crossing the border: "You should let them die out there." pic.twitter.com/WFbkuFm0yP

— Right Wing Watch (@RightWingWatch) May 3, 2019
Let me quote Matthew 25:
35 For I was hungry and you gave me something to eat, I was thirsty and you gave me something to drink, I was a stranger and you invited me in, 36 I needed clothes and you clothed me, I was sick and you looked after me, I was in prison and you came to visit me.'

37 "Then the righteous will answer him, 'Lord, when did we see you hungry and feed you, or thirsty and give you something to drink? 38 When did we see you a stranger and invite you in, or needing clothes and clothe you? 39 When did we see you sick or in prison and go to visit you?'

40 "The King will reply, 'Truly I tell you, whatever you did for one of the least of these brothers and sisters of mine, you did for me.'
Seems pretty crystal clear to me.