I've given up on saying that this is the bottom of the barrel because they take it as a challenge and start tunneling, but Fox and Friends has actually managed to get even dumber when they called Pete Buttigieg a bully for saying that Trump's constant childish insults are mean. Seriously. They said that. On TV.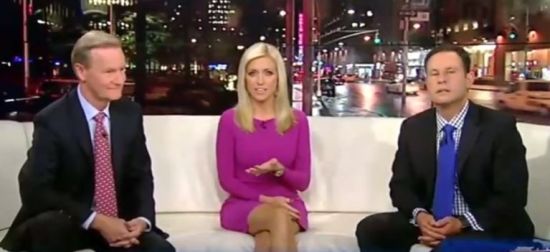 "Listen to what he tells the kid about a sitting president," said co-host Brian Kilmeade, before rolling a clip of Buttigieg's remarks…

Co-host Steve Doocey argued that Trump's insults have been effective, but Ainsley Earhardt complained that the mayor was a hypocrite.

"Is he not going to do what the president is doing by doing what the president is doing by calling him names," she said…

Kilmeade agreed she'd made a good point.

"I'll call him mean to the child who was told not to be mean," Kilmeade said.
The hosts of "Fox & Friends" were outraged that Pete Buttigieg called President Donald Trump's insults "mean."…
The mind absolutely boggles.