The Supreme Court remanded the case over the citizenship question back to a lower court basically to give the Trump administration a second try at coming up with a coherent explanation to justify it. They said the one offered in the case was clearly "contrived." So now they're trying to come up with a better rationale, but their constantly changing positions seems to make that impossible.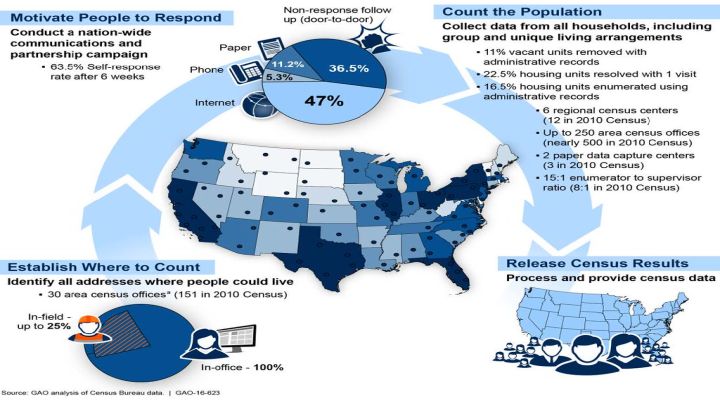 Originally, it was supposed to help the Justice Department enforce the Voting Rights Act. Then the Supreme Court said that was a pretext.

It would not be used for immigration enforcement. Then it could be used to deal with the "burden" of undocumented immigrants.

It would not be used for congressional redistricting. Then it could be.

The administration would not challenge the Supreme Court ruling blocking a citizenship question on the 2020 Census. Then it decided it would.
And it absolutely had to be decided by the end of June or they'd never get the forms printed in time. Now that argument has disappeared into the ether. The mere fact that they have to try to come up with a new explanation, it seems to me, automatically makes whatever justification they come up with contrived because it couldn't possible have been the reason why they tried to put the question on the census to begin with. But the court is giving them another chance anyway, and they indicated that they think the administration must be given wide deference. I'm afraid they'll allow pretty much any explanation as long as it isn't obviously contradicted by the evidence at hand.