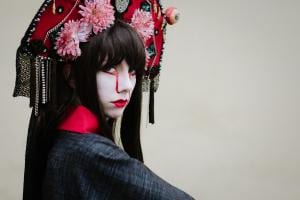 Like any good Asian, I will be starting the new year with a speaking gig!
Readers in Perth might be interested to know that the Perth-based Dawson Society are organising their first Speakers Forum for 2019, and they have kindly invited me to kick off their series.
My talk will be entitled Dreaming with Demons: Understanding the Vice of Sloth. Friends in Sydney would have heard me speak an embryonic version of this before. Dreaming with Demons will differ in that it will be a deeper dive into Evagrius' Praktikos, where he describes of the vices as demons. The framework for that exploration, however, still remains RJ Snell's study Acedia and Its Discontents (I have written more about that book here).
I will also try to work in my thoughts put in an earlier post in which I spoke about the vices a spiritual opiate (Who knows? Book maybe?).
Dreaming with Demons will be held on 4th Feb at the Oxford Hotel. More details can be found in the Dawson Society's events page. Tickets go from $5 to $10 and can be bought online.
I am really glad to be working with Tom at the Dawson Society again, and I look forward to seeing my friends in the deep west.