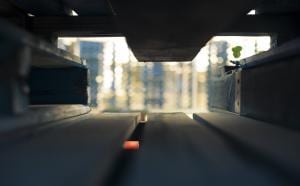 Regular readers would have noticed I've been really quiet this year, and that's because I've been working on a new side project. It is still very much in beta form but I wanted readers to have a sneak peak.
Everyone, meet Awkward Asian Theologian.
Awkward Asian Theologian will start out as a blog, but I hope to diversify it in the future to include other forms of theological content in podcast or even vodcast form.
In addition, I hope to give a platform to the tilt in blogging that I have been trialing here on the Divine Wedgie. Some may have noticed that in my most recent posts, I have been trying to make academic theology speak to experience, with all of its complexity and yes, awkwardity (if case you are checking, that's not a word).
It will also give more room to weave my own particular experience as an Asian migrant to Australia, negotiating my way through a postsecular urban culture. Given the feedback I have received, I thought it would be good to have a dedicated portal to this type of content.
If you are interested in getting more content at the intersection of academia and experience, please consider following us on the facebook page or by subscribing via email when you visit the site. There are already a few sample posts to give you an idea of what to expect.
As I said, it is still in beta form, and a new logo will be out soon. Watch this space