I thought we were only afraid of the burden of proof! What now??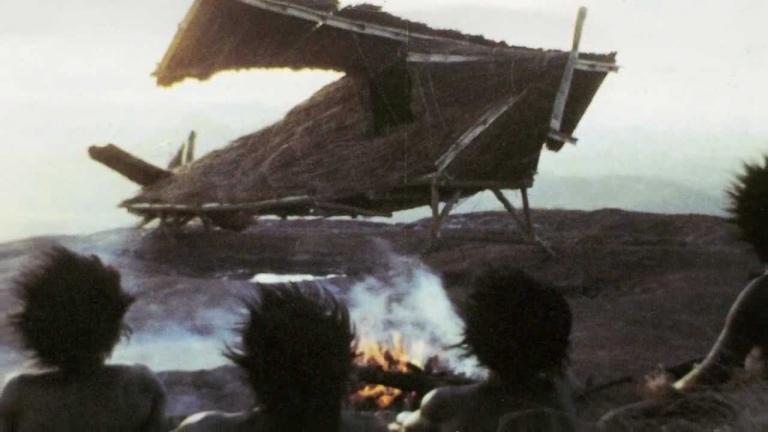 I haven't read John Gray's new book Seven Types of Atheism yet, but the British philosopher wrote an article at the Guardian called What Scares the New Atheists that I found compelling. Gray is an atheist himself (which type I guess we'll have to read his book to find out), and he notes the conventional liberalism of the neo-atheists. He describes their scientism as an attempt to give this liberalism a basis in empirical inquiry. Ultimately, he finds the viewpoint of the Four Horsemen dependent on the same sorts of myths they criticize in their religious foes: myths about superiority, progress and the inevitable triumph of their mode of thought.
The Rise of Civil Rights Atheism
The charge of liberalism is a fair point to make about 21st century movement atheists. Particularly in the USA, atheism has always been associated with communism; leftists conceptualized religion as a consolation for the exploited that will become irrelevant and disappear when class struggles no longer divide society. However, the atheists of the new millennium espouse a liberalism that is nowhere near as radical as communism, focused on individual rights and freedom of speech. They see religion as a conservative force that opposes secularist progress throughout the world, and predict that education and science literacy will weaken the influence and appeal of religion.
According to Gray, the 9/11 attacks were a very momentous wake-up call for people who still believed in this optimistic vision. With the publication of The End of Faith in 2004, Sam Harris made it clear that what troubled him about the world was that people were resisting the call of progress he considered inexorable, and denying the appeal of the liberalism he characterized as self-evidently superior to any other set of beliefs about the good society. Says Harris:
No tribal fictions need be rehearsed for us to realize, one fine day, that we do, in fact, love our neighbors, that our happiness is inextricable from their own, and that our interdependence demands that people everywhere be given the opportunity to flourish. The days of our religious identities are clearly numbered. Whether the days of civilization itself are numbered would seem to depend, rather too much, on how soon we realize this.
This sort of messianic call to a redemptive moral vision. ironically, has religious overtones. Nevertheless, it's as if the intractability of religious belief itself, and not just the specter of terrorism and the resurgence of reactionary political movements, signifies a repudiation of a worldview that the New Atheists consider the pinnacle of human moral development as well as the only one grounded in scientific evidence. In this, they're dangerously close to the mindset of 19th century Social Darwinists, who felt that white Westerners were "more evolved" than nonwhites, and that science itself validated their superiority. Gray explains:
The predominant varieties of atheist thinking, in the 19th and early 20th centuries, aimed to show that the secular west is the model for a universal civilisation. The missionary atheism of the present time is a replay of this theme; but the west is in retreat today, and beneath the fervour with which this atheism assaults religion there is an unmistakable mood of fear and anxiety. To a significant extent, the new atheism is the expression of a liberal moral panic.
The Myth of Progress
Atheists like me simply have no use for the concept of God, the Divine Mind from which all creation flows. So why does it make sense to believe in some sort of telos, a purpose toward which society magically progresses? This has more to do with wishful thinking than with following the evidence where it leads. I think we've let our understandable outrage at the persistence of things like terrorism, misogyny and war convince us that humanity will get beyond sectarianism and cynicism if it just embraces the values we, as enlightened Westerners, espouse. Gray describes our dilemma like this:
How could all of humankind not want to be as we imagine ourselves to be? To suggest that large numbers hate and despise values such as toleration and personal autonomy is, for many people nowadays, an intolerable slur on the species. This is, in fact, the quintessential illusion of the ruling liberalism: the belief that all human beings are born freedom-loving and peaceful and become anything else only as a result of oppressive conditioning. But there is no hidden liberal struggling to escape from within the killers of the Islamic State and Boko Haram, any more than there was in the torturers who served the Pol Pot regime. To be sure, these are extreme cases. But in the larger sweep of history, faith-based violence and persecution, secular and religious, are hardly uncommon – and they have been widely supported. It is peaceful coexistence and the practice of toleration that are exceptional.
What we seem to fear, then, is that our beliefs about the superiority of our values and our scientific rationality aren't hard-wired into the human animal. Maybe the degree of religiosity in civilization isn't ever-decreasing but just fluctuating, and society is no closer to a freethinking utopia than it ever was.
What do you guys think? Does Gray have a point? Are we assuming that everyone, deep down, has the same vision of a good society we do? Doesn't the Trump debacle represent disconfirming evidence of that assumption?