Conspiracy theories aren't about credulity, they're about skepticism gone haywire.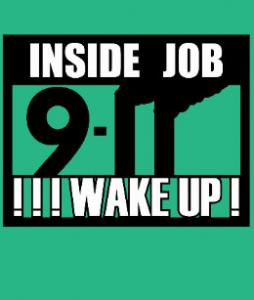 The subject of conspiracy theories came up recently on another blog here at Patheos Nonreligious, and I have to wonder whether we characterize belief in these wacky ideas according to the way we define our own beliefs. Bert Bigelow asserts that "belief in conspiracy theories is not unlike religious belief," but my experience with conspiracists leads me to a different conclusion.
A Veteran of the Tin Hat Trenches
I assume the loyal detractors who call me an insufferable postmodern relativist jerkoff will be surprised to hear I was once a debunker. Believe it or not, old truth-is-perspectival Shem wasted copious amounts of his personal and professional time engaging in com-box slapfights with people who believe species don't evolve, that 9/11 was an inside job, that vaccines cause autism, that global warming is a hoax, and various other brands of fruitcakery that make the rounds of the Internet. (I owe Bert a thank you for introducing me to a conspiracy theory I had never heard before, the HAARP Antenna Array. Who says there's nothing new under the sun?) What this provided me, however, was a window onto ways of thinking that aren't necessarily that far removed from ours.
The conspiracists I ran across on the battlefields of numbnuttery were anything but religious. They never criticized their online foes for not having sufficient credulity. The common factor with all of them was their insistence that their beliefs derive from skepticism. According to the conspiracist, the rest of the "sheeple" believe whatever the government, the corporate media, and the military-industrial-scientific complex tell them. It's only the fearless skeptic who can cut through the lies and separate the facts from the imposing fictions disseminated by our soulless overlords to fleece the masses.
And I never ran across a conspiracist in my debunking phase, not one, who didn't claim that science backs up his or her wacky beliefs. Sure, they cherry-pick their "experts" and handwave away whatever information doesn't appear to validate their beliefs. But conspiracists feel they alone truly understand science, and how it leads inexorably to the conclusions they've drawn about evolution, global warming, vaccination, or the collapse of Building 7.
The Conspiracist Shell Game
This isn't skepticism, obviously. It's denial.
Engaging with tin hats made me realize that evidence is just a term we use for anything that supports what we believe. Demanding "evidence" that species evolve or that fire can cause the collapse of steel-framed skyscrapers, and then handwaving away the evidence one's online foe presents, is the oldest trick in the conspiracist's book. That's what makes me cringe whenever the burden of proof comes up in online debates: conspiracists just rig the rhetorical rules so that they never have to assume the burden of justifying their beliefs. The conspiracist makes it so that his online foes' inability to satisfy his standard of justification means the conspiracy theory wins by default.
Anyone gullible enough to play this futile game, I finally realized, has no business criticizing other people for their credulity.
Just Because I'm Paranoid
Conspiracy theories aren't motivated by religious belief or legitimate skepticism. What motivates them are powerlessness, suspicion, resentment, and paranoia. They aren't engaged in a legitimate program of inquiry, they just enjoy making people they don't respect jump through hoops for them.
There's a pathologically hateful view of human nature at the root of most conspiracy theories. Look at the JFK assassination conspiracy: how many people had to be involved in the planning and execution of this precision psy-ops masterwork, carried out in broad daylight in front of thousands of spectators; the labor-intensive cover-up afterwards, which involved rubbing out witnesses and destroying evidence; and the official whitewash, in which an entire government commission knowingly falsified evidence and presented a preposterous cover story that flies in the face of reason? In the world of the conspiracy theorist, there's a literally endless supply of anonymous, obedient, hypercapable henchmen ready and willing to kill, destroy, and lie for their diabolical bosses.
Two Cheers for Skepticism
My time in the Truther Wars taught me there's a difference between reasonable doubt and denial, and that made me a better skeptic. I learned that we should all be able to justify our beliefs, rather than just bashing the beliefs of people who disagree with us. It gave me a clearer understanding of the ways we only make it seem like our beliefs are based in facts and evidence, when we're really just turning a blind eye to information that doesn't suit us.
Skepticism doesn't provide protection against this kind of thinking. It's believing that one is the ultimate skeptic that makes him or her susceptible to such folly in the first place.