David Russell Mosley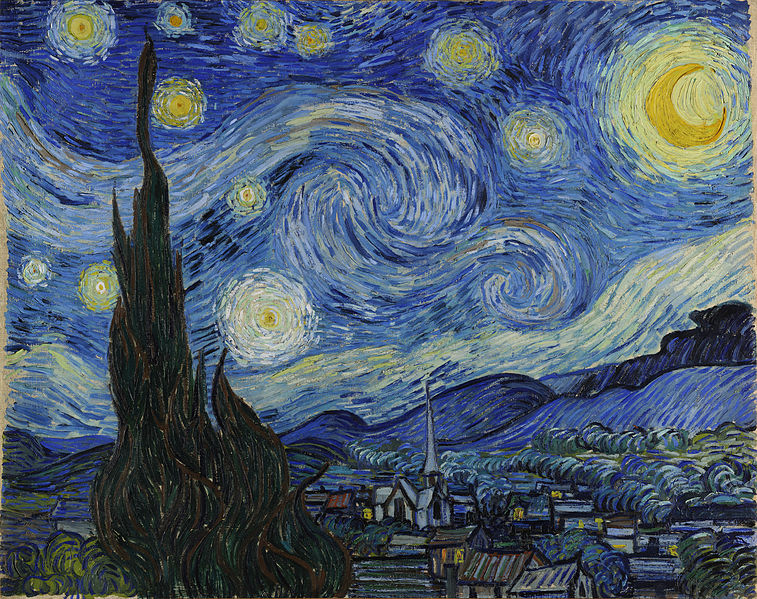 Ordinary Time
St. Gregory the Great
The Edge of Elfland
Hudson, New Hampshire
Dear Readers,
Sometimes I have trouble sleeping. There's nothing particularly unusual in this. People everywhere suffer from insomnia, but I'm not an insomniac. But that's no matter, stress often keeps up, and does me sometimes. But that's not what I'm talking about either. Sometimes, though it has happened less often since having kids, I am simply terrified. Some nights I have no desire to sleep because I'm afraid. For the longest time I couldn't understand why I feared sleep, why I wished I could simply blink my way to the next morning. Last night, however, as I struggled to sleep (this time not through fear), I think I began to understand.
You see, sleep isn't the only thing I've been "irrationally" afraid of. Sometimes, I find myself afraid of eternity. There have been days where I sat contemplating the nature of eternity, the possibility of unending life in the presence of God and my heart begins to pound. The thought of unending life with God terrified me, and still does sometimes. Even now, whilst being distracted by my kids roaring, I can feel my heart begin to race just writing this. But why, why am I afraid of eternal life?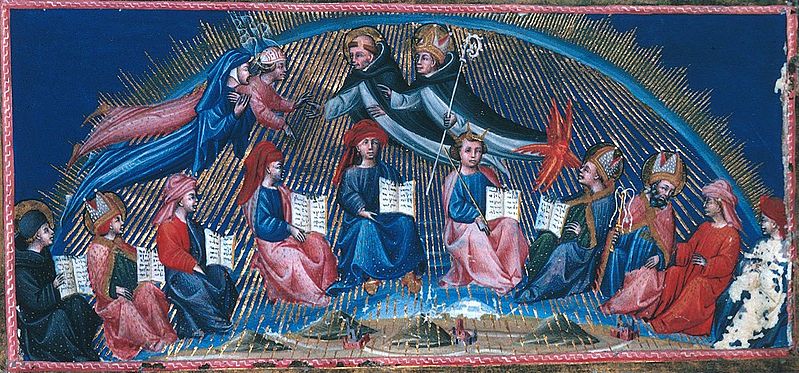 Ultimately, I think I'm afraid of eternal bliss because I'm so sinful. The demons try to convince me that my fear is about other things: fear of being without loved ones, fear of being bored. But those are smokescreens, attempts to distract me from the truth: I'm afraid of bliss, of joy, of being truly happy.
This for, Aquinas, is a definition of sloth or acedia (I won't get into their differences right now, but it important to note that what is usually translated as sloth in Aquinas is the Latin word,
acedia
. For Aquinas, one definition of sloth is "sorrow for spiritual good" when recognized as a spiritual good (
ST
IIa-IIae. 35, 1). Now it's true that for me, this sorrow does not result in, "an oppressive sorrow, which, to wit, so weighs upon man's mind, that he wants to do nothing." I do not become sluggish, at least not in a traditional sense when I sorrow over the spiritual good of eternal bliss. But maybe I do. Perhaps normally we think of sloth/sluggishness as being physically inactive. But if sloth is sorrow for spiritual good, then it stands to reason that I become sluggish spiritually. In fact, this slothfulness often comes when I am doing well spiritually, when my prayer life is active and thriving.
For Aquinas the corresponding virtue for the sin of sloth is charity. Aquinas defines it this way, "it belongs specially to charity to have that spiritual joy whereby one rejoices in the Divine good" (ST IIa-IIae. 35, 2). So, for me, it is precisely when I am beginning to have charity, that proper joy in Divine goods, that I begin to be sorrowful about them, that I begin to fear them, even hate them. For if truth be told, sometimes, in my darker moments, I wish for there to be no eternal life, for this life to be all there is and that I will cease to exist when I die. Sloth.
So why am I afraid sometimes to sleep? I think part of it, particularly in my darkest moments, is fear of, or sorrow about, the good of waking up the next morning. But even my less dark moments, I think it is a fear and sorrow related to my fear concerning eternal life. I am sorrowful about the goods in my life.
I've always acknowledged that I struggle with lust and anger and pride. Those have been obvious sins in my life. Now, however, I know I struggle with sloth (or perhaps acedia) as well. What's better, I know what I need to overcome it. I need charity, I need joy in the Divine good. Of course I can't get this on my own, but knowing what I need can help me in seeking God's aid. So, perhaps, when I next fear falling asleep or fear the prospects of eternal bliss, I can focus my attention on taking joy in the Divine good, in having charity. I'll likely fail, but by God's grace, I will persevere.
Sincerely,
David