David Russell Mosley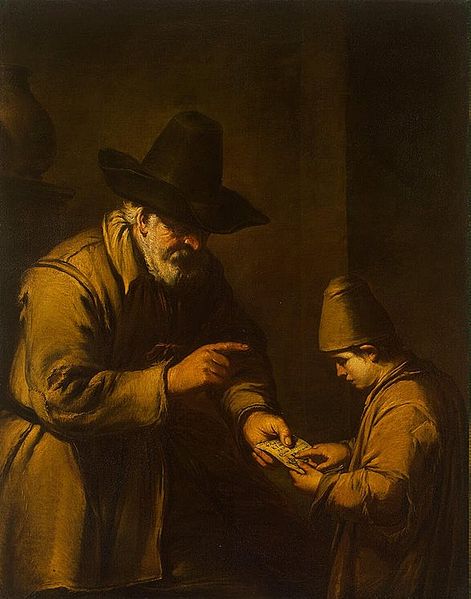 Ordinary Time
12 January 2017
The Edge of Elfland
Hudson, New Hampshire
Dear Readers,
Last night, as usual, I read one of my son Edwyn's favorite books. It's a book he got for Christmas from one of his great-aunts and it is, naturally enough, about dragons. The book, called Where's the Dragon, features a young boy and his grandfather. Every year the young boy, called George, spends the summer with his grandfather (a woodcarver) who tells him stories about a dragon that lives in the nearby mountains. This year, however, George begins to wonder if he isn't too old to believe in dragons so his grandfather decides they must go on a dragon hunt. They pack up his boat with many objects, including an ancient yellow map I'll admit I always find intriguing, and set out to hunt for the dragon.
The book continues with grandfather routinely missing evidence of the dragon while George sees it everywhere. This got me thinking about an aspect of our collective imagination. We tend to see the very young and the very old as repositories of ancient beliefs, of wonder. I began to wonder what examples I could come up with. Turns out, this is rather prevalent, even in my own work.
Professor Kirke and Lucy
One of the first examples that sprang to mind was that of Lucy and the Professor in The Lion, the Witch and the Wardrobe. Here it is little Lucy, the youngest of the Pevensie children who first discovers Narnia and it is the Professor, the oldest adult of their acquaintance, who first believes her. I love reading Peter and Susan's reactions when they talk to the Professor about their sister, whom they're afraid is starting to go mad. No greater shock could come to them than to have this grown-up tell them he believed Lucy, or at least was willing to grant the possibility that she was right. The old and the young here serve as a kind of foundation for believe in the wonderful. Lucy even continues to serve in a similar role during Prince Caspian where it is she, the youngest, who sees Aslan before the others can.
The Grace Children and Aunt Lucinda
In the excellent Spiderwick Chronicles we are introduced to the Grace children who move into their mad Aunt Lucinda's house only to discover that Lucinda's father had found his way into Faërie. As it turns out, Lucinda isn't really mad, she's just visited by fairies that no one else can see. Here again we have children and someone much older who know the truth when no one else can see or recognize it.
Pete and Mr. Meacham
An example to which I was introduced just last night is that of Pete and Mr. Meacham from the 2016 Pete's Dragon. The film, after showing Pete getting lost in the woods and discovering the dragon he would name Elliot, soon turns to Robert Redford as Mr. Meacham telling children a story about a massive green dragon he saw once in the forest. As it turns out, Mr. Meacham wasn't just telling tales but had really seen the dragon. Pete, of course, had lived with him for the last 6 years.
But What Does it Mean?
You can look for yourself and find more examples (Arthur and Merlin, Harry and Dumbledore, everyone and Gandalf, Sam and Bilbo, Irene and her Grandmother all spring to mind). My own book even does this and I can honestly say it was not a conscious decision. Or, maybe it was. I certainly remember wanting an older character and a younger character to be loci of Faërie belief, but I didn't do so because I was thinking about this natural pairing of the very old and the very young. Still, I wonder why it is we do this? After all, I've met children who were not just little balls of wonder and I've met elderly people who were not storehouses of ancient wisdom. So why is it our social imagination often, though not always pairs these two?
There are likely anthropological reasons for this that have to do with children being the promise of the future and the elderly the memory of the past. As well as elders having come from a time when there was more something, more magic, more knowledge of the deep truths in and behind the world. Or that years of study, or years of life and contemplation have opened them up to truths no one but a small child could readily believe. But I'm not sure even this answers the question of why we continue to perpetuate it or why we sometimes work against it. After all, think of all the children's and young adult fiction that focuses on the young knowing things their elders don't. Or think of the sentiments often expressed (throughout every generation) by the elderly against the younger generations.
To an extent, I think we keep imagining things this way because we want them to be this way. We want to believe that one day we'll meet the old woman who tells us that the dreams of our youth are not mad, that Faërie is real and that you can find your way in. And we who are old enough to have children of our own want to believe that they'll hold on to the things we've lost. That they will be able to see the world as full of wonder always and not become jaded and cynical as we have. But even this is not, I think the whole story.
I think our desire for this reality says something about the nature of reality itself. It tells us that our children can be little bastions of wonder against a cynical outlook on the world, if we raise them rightly (which means imbibing the waters of wonder ourselves). It tells us that when we appropriately respect, honor, and uphold our elderly they can tell us truths that can only be gained by having lived a long life. What is more, it reminds us to work to be the kind of people who maintain their childlike wonder and who grow into the wise old man, the woman who knows natural cures and charms for what ails you, the person who saw a dragon in the forest. In order to do this we must, of course, feed our own imaginations through liturgy, prayer, the sacraments, poetry, fantasy, contemplation, and a life well-lived. We must seek out both children and the elderly who can teach us secrets about life. We must live a whole life. And then we will reclaim our childlike wonder and grow into the wise elder. But we have to be willing to go against the grain, to see things in the light of Christ, and not just accept what our unaided sense perceive.
Sincerely,
David