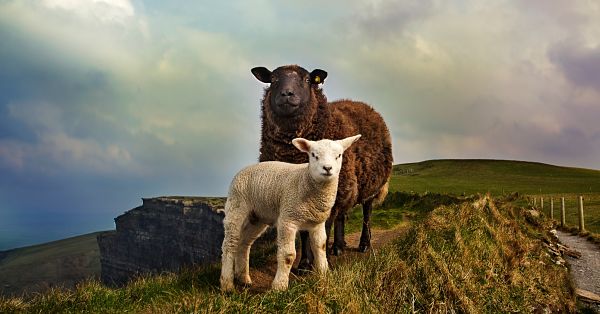 by Clinton Collister
My sister moved from Rochester, Michigan to Royal Oak a few months ago. We are starting an Anglican mission parish in Rochester and meet for Morning and Evening Prayer, Eucharist, coffee at The Oasis, Saturday afternoons at the farmer's market, drinks at The Meeting House, and bee blessings in the woods. She soon felt the sting of living outside the parish and longed to come home. On account of her commute to Detroit, though, she had to stay put. I suggested attending an evangelical small group in her neighborhood for the sake of friendship and consolation. We are committed members of the church Catholic in the Anglican tradition. That being said, we grew up in charismatic and evangelical circles, so it seemed like a good fit. The folks at Genesis welcomed her and made Royal Oak feel less like a prison and more like a home. Kelsey continued to drive North on the weekends to serve at our mission parish.

All seemed well. Kelsey was making friends and even leading her small group as they studied the Gospel of John. Then, last week, one of the pastors asked the whole group to attend a lecture by Nadia Bolz-Weber. Kelsey was annoyed. She called me and asked what I knew about this pastor. I confessed near total ignorance. Rod Dreher gave her memoir a somewhat laudatory review. Kelsey was troubled by her take on scripture and marriage. I read a few interviews, picked up her book, and decided to come out and hear the lecture.
We arrived a few minutes late to the event. It was raining outside and all of the parking spots were taken. Bolz-Weber was speaking at Christ Church Cranbrook, an affluent Episcopal Church a few miles from the Classical Christian School where my wife and I teach. Considering Episcopal parishes are shuttering their windows and selling their buildings on a regular basis, we were banking on plenty of parking and seating. We found ourselves, to our surprise, taking a long walk in the rain. When we arrived in the beautiful church, we heard a large crowd laughing at one of Bolz-Weber's stories about the straight talking parishioners at her parish, The House for All Sinners and Saints. We searched for Kelsey's small group and settled into some pews along the wall. Bolz-Weber explained that the "jagged edges of humanity connect us to God and one another. And it's not a failing to need God." She insisted that yoga classes, spiritual disciplines, and right behavior won't save us.
Pastoral Roles
Bolz-Weber contended that people used to want clergy to be examples. Now, they want clergy who preach in a way that shows there is no shame in struggling with anxiety or depression. It's true that we long for honest preachers and humble pastors. And Bolz-Weber described in detail her battle against the demon of depression, a demon she named Francis, in a humble way that demonstrated her willingness to show her weakness. Saint Paul, in like fashion, described himself as chief among sinners. The difference, though, comes to the surface when we look at the sort of honesty displayed by each minister. As Bolz-Weber confessed psychological disorders, she conflated demons and toxins and passions. Saint Paul confessed sin, rebellion and turning away from the light.
God calls pastors to protect their parishioners as Christ protects his flock. By psychologizing sin, by making light of sin, by being more confessional comedian than repentant sinner, Bolz-Weber leads her flock to poison. When a man approached her on a plane to explain why he walked away from the church, she wished he would leave her alone and told the crowd she didn't care if he went to church. When a young lady in the crowd asked if her queer friend with autism should be a pastor, she encouraged her to start pastoring right now. Nowhere did Biblical admonitions about the great responsibility faced by teachers appear. Whether or not Bolz-Weber wants to admit it, people still long for exemplars. License won't save us.

As Bolz-Weber described holding a baby while saying the mass to calm her anger at one of her infuriating parishioners, I thought about how children like the little boy toddling out of the aisle beside me become Christian men. They need exemplars. Exemplars fall short, but they strive to follow Christ's way, not their own. When pastors identify the poisons in their own lives and repent of their own sins, when they turn to God and their neighbor in the sort of love illuminated by holy scripture and holy tradition, they lead people to the living water Christ promises. When hip pastors tell people they only need to repent of those sins rejected by the DNC and the ELCA, sheep are led to wolves and poison. They spread chaos, pain, and confusion. Jesus is the perfect example. Even though yoga and spiritual disciplines can't save us, we should all strive to come when he calls. By the grace of God, we should all try to walk among the saints. Nadia Bolz-Weber implies pastors should sin more so that grace may abound. God already gave the final word on that way of life.
Problems of Authority and Scripture
At the end of the lecture, after much humor and revelry, fans had the chance to ask Bolz-Weber questions. One of the first questions came from the front-row. A young lady asked Bolz-Weber how she dealt with sexist men casting doubt on her ordination and criticizing her for doing her job. Bolz-Weber said they are pathetic. In fact, she feels sorry for them. And guess what, she named her book Pastrix because it was a derogatory term they made up to delegitimize women in ministry. Her book is a New York Times best-seller, so who won that fight? The young inquirer seemed to assume the only reason for maintaining a commitment to traditional holy order was irrational prejudice. Genuine concern about Catholic practices and Biblical admonitions went unaddressed.

This sort of casual dismissal turned out to be the standard line on questions of authority. When a woman sitting in the pew beside us asked how Bolz-Weber deals with Bible passages that say horrible things about women, homosexuals, and black people, Bolz-Weber accepted the premise and reassured the inquirer that the Bible is not the fourth person of the Trinity. You can find whatever you want in the Bible. Jesus is the authority, not the Bible. But how do we know who Jesus is and what he teaches if not from the Gospels, I wondered.
Moreover, without some way of interpreting scripture, people arrive at different moral and doctrinal conclusions. I think the guidance of the Church, especially the Church Fathers and Saints, answers this riddle. Bolz-Weber apparently disagrees. She doubled down on her attack on Christian authority. She said some people want to listen to religious institutions rather than Jesus, but that we should always choose Jesus over religious institutions. It sounded good, but if we cannot know Jesus as revealed in scripture, and we cannot know Jesus as revealed by the Church, where do we go to find Jesus?
A woman to my left asked for Bolz-Weber's take on what Jesus had to say about divorce. The response made it sound like Jesus never opposed divorce for reasons of neglected children, broken vows, fractured mystical unions, or shattered icons of Christ and His Church. No, Bolz-Weber claimed he opposed divorce because it left women stricken to poverty and consigned to prostitution.This explanation, as with many others, struck me as true but also misleadingly incomplete. Bolz-Weber reminded us that times change. And in our day and age the Church wrongfully opposes divorce. Now, women can turn to teaching or other vocations to support themselves. I was troubled by this casual dismissal of Christ's own words.
Same Mainline Tune
My sister was frustrated by Bolz-Weber's whole presentation. Kelsey has developed a real love for the Church, the priesthood, and the Blessed Virgin Mary. When Bolz-Weber gave away a Virgin Mary belt buckle during the raffle after the lecture, Kelsey was perturbed. How can someone put on a collar and act so irresponsibly? How can someone claim to be a Christian and treat the faith like such a joke? We walked out in the rain and Kelsey asked what to do. She didn't want to start over. She's used to hearing the tiresome propaganda for the sexual revolution working in advertising, but she didn't want to hear it at Bible study. This propaganda leads men to be awful boyfriends and husbands. It's one of the major things wrong with the world. We parted in the rain and questioning whether the pastors at Genesis might walk back from this detour off the straight and narrow. I reassured Kelsey that the folks at our mission parish would never go in for all this nonsense. She said she just wished she could move back to Rochester.

Nadia Bolz-Weber appropriates the language of Nicene Christianity to persuade her sheep they are safe in the presence of wolves. Unlike mainline Protestants of the last generation, she speaks the language of Jesus, death, resurrection, repentance and forgiveness. Look a little closer, though, and it becomes clear that the same old mainline heresies are implied under the fresh It's Always Sunny humor and authentic On Being platitudes. When a speaker says you can find anything you want in the Bible and people need to choose Jesus over religious institutions, it seems like American religion, Jesus remade in my own image, is all that's left for us to worship. For Bolz-Weber, Jesus keeps his Jewish accent and prophetic tone but no longer resembles the Jesus revealed in holy scripture and holy tradition. Bolz-Weber's claim to be religious but not that spiritual seems true, as far as it goes. But, at the end of the day, her religion is not that of the Bride of Christ. Rather it's a particularly catchy variation on the heretical mainline tune played in dying seminaries across the country. It's got a good beat. Lapsed evangelicals and NPR listeners like to dance to it. But it's no heavenly chorus.
---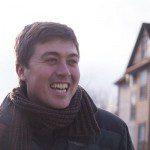 Clinton Collister teaches history and philosophy at Bloomfield Christian School. He studied business and literature at Valparaiso University and moved home to complete an MA in English Literature at Oakland University. Confirmed in the Anglican Church while in graduate school, he serves as a lay catechist at Church of the Advent in Rochester, Michigan. He has contributed a few posts to the communitarian cause over at Solidarity Hall and Front Porch Republic.