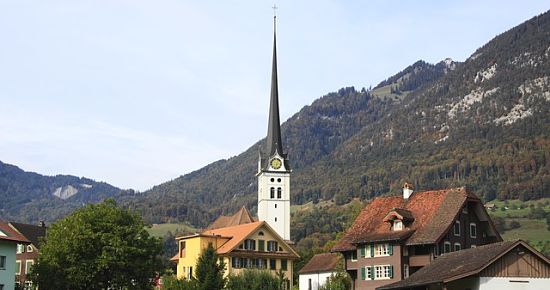 by Clinton Collister
Rod Dreher's latest book, The Benedict Option, hit bookshelves a couple weeks ago. My wife noticed a copy sitting in our headmaster's mailbox before the public had access. We pilfered the book as soon as the secretaries stepped out of the office and read through the chapter on education back in my wife's classroom. We spoke with Dreher about classical Christian education after his talk at the Front Porch Republic conference last September. As it turns out, his wife works at a classical Christian school in Baton Rouge and shares our commitment to returning to the sources of Christian faith and forming students to love the good, true, and beautiful. We found ourselves nodding our heads in agreement as we pondered his call for parents and teachers and churches to sacrifice to ensure that their children receive a counter-cultural Christian education.
As we returned the book, we noticed a little note explaining that the publisher had sent a copy of the book to every classical Christian headmaster around the country. This made me wonder if my wife and I hold professional motives for liking the book. Alan Jacobs recently considered the role careerism plays in the critical responses to Dreher's call for Christians to retreat from our ambition crazed, consumer driven, sex-obsessed, post-everything culture. My wife chose to leave her job in NYC public schools to move home and work at our little school for less pay and more classes. And I opted for teaching St. Augustine and the Venerable Bede to teenagers rather than teaching at the local community college or moving away from home and pursuing a PhD. Considering that we work at a classical Christian school and serve at an Anglican mission parish in the most traditional diocese in the Anglican Church in North America, I understand Jacobs' point. It feels natural and easy for us to agree with Dreher's call for Christians to retreat from the sexual revolution and the culture of death. In fact, given our associations and careers, it probably won't surprise anyone to hear that I think Dreher's goals are too modest. I think Christians should not only retreat and make terms with the revolutionaries—but retreat for the sake of equipping little platoons to press forward the Kingdom of God.
Initial responses to The Benedict Option seem to miss the point. Emma Green at The Atlantic sparked a lot of discussion in her review centering upon what The Benedict Option means for gay and lesbian and transgender Americans. Matthew Loftus and Alan Jacobs seem to share this concern with an Evangelical twist. I understand these responses. I grew up in Evangelical churches: charismatic, Wesleyan, and Lutheran. I heard all the sermons about marriage and family. I remember Christians whispering about those pathetic people whose spouses died or left them or never came onto the scene. I remember the knowing comments about how someone should really set them up and save them from their tragic loneliness. Modern Americans believe, by and large, any adult without a sexual partner is isolated and loveless and pathetic. Many Christians, especially Evangelicals, agree. So they feel bad about Christian social teaching and sympathize with people seeking romantic partners outside the the divinely ordained institution of the permanent and procreative union between man and woman.
I can turn to just about any page in the Christian history book to make this point, but let's just look at a single example I encountered in the past week. Right now, my Bible study is reading St. Athanasius' The Life of St. Anthony the Great. Anthony is raised in something of a Benedict Option family. I get the impression his parents took their faith more seriously than most. So it doesn't shock me all that much that when he showed up at mass and heard Jesus call the rich young man to sell everything and follow him that he took the message to heart and set out to do just that. The part of the story that is jarring for modern Americans in our state of mind is what happened to his sister. As St. Anthony set out to find the ascetics and men of faith around Alexandria to train under, he sent his kid sister to live with the local Virgins for Christ—an early iteration of what we think of as nuns.
I grew up watching The Sound of Music with my mom and got the same message as everyone else: people run to the convent when they fail at love. It's sad and a little alarming when Maria retreats to the convent. Any right thinking person wants her to marry Captain von Trapp. Americans from various walks of life share this prejudice against celibacy. From this point of view, it's confusing when St. Anthony dedicates his life to fighting demons and singing Psalms and fasting and growing into closer and closer union with Christ. What about companionship? What about his sexual needs? He chooses a life of celibacy and his example inspires many young men to move to the desert and do the same. When a persecution breaks out in Alexandria, he and his fellow monks show up in court to encourage their Christian brothers and sisters to resist the state and hold fast to the faith in the face of persecution. And Anthony's sister goes onto head up the house for virgins devoted to Christ. St. Anthony makes disciples. His sister makes disciples. By American standards, they live miserable lives. By Christian standards, they partake of the divine nature and become saints.
As a dozen of my friends gathered around my kitchen table and discussed the book, we did not ask if the book pleased the pagans. We did not ask whether it set out ways for pagans to take the St. Anthony option. We asked how it teaches readers to follow Christ. And Christians do not share the same sexual assumptions as contemporary Americans, so I understand Emma Green pacing back and forth from the bedroom to the wedding hall wondering when Christians will come around and accept the sexual revolution. But Jesus Christ and St. Paul both chose to live celibate lives. They both praise celibacy for the sake of the Kingdom of God. Evangelicals need to get more comfortable with celibacy. And when my Bible study reads
The Benedict Option
next month, we should not ask whether it's good for the LGBT crowd as they currently live. We should ask whether it can teach LGBT practitioners how to follow Christ. We should ask whether it can teach any of us how to follow Christ.
My wife and I moved home to take the Benedict Option. And we believe all the little things that it entails make a difference in our life. Fr. Shaun LaDuc leads us in mass and Morning and Evening Prayer every week. My sister holds a poetry night at Goldfish Tea where we read originals and our favorites by Brett Foster and Scott Cairns and Christina Rossetti. David, a new member of our mission, led us in packing survival boxes for the houseless and going out to distribute them and pray with our neighbors in Pontiac on Sunday. And during our winter break last Monday, my wife gave four Indian women rides to Oakland University for a lunch for international students put on by a friends' ministry. The easily distracted students in the literature classes she teaches have been asking Sarah what the henna on her hand means over the past few days.
Nothing is neutral. The Benedict Option calls us to realize that Christ is Lord over all and that this fact should change the way we live. Dreher often describes this as a strategic withdraw from the corrosive effects of the mainstream culture to ensure that our families flourish and pass on the faith. But I think Christian history gives us reason to be more bold in our hoping. As I teach and catechize and pray, I hope God will raise up fathers and mothers to pass on the faith. But I also hope he will raise up poets, artists, filmmakers, musicians, legislators, and judges. Ponticia gave St. Augustine a copy of The Life of St. Anthony. It changed him. He changed the West. We should not get upset if the Benedict Option does not fit in with America's current sex and gender fads. These too will pass. Instead, we should join Matthew Walther in praying God calls our children to lives of loved replete celibacy. We should pray God makes saints among us who redeem our culture and politics and age.
---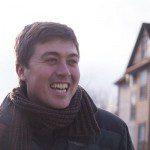 Clinton Collister teaches history and philosophy at Bloomfield Christian School. He studied business and literature at Valparaiso University and moved home to complete an MA in English Literature at Oakland University. Confirmed in the Anglican Church while in graduate school, he serves as a lay catechist at Church of the Advent in Rochester, Michigan. He has contributed a few posts to the communitarian cause over at Solidarity Hall and Front Porch Republic.