By Gayle Jordan, Executive Director of Recovering from Religion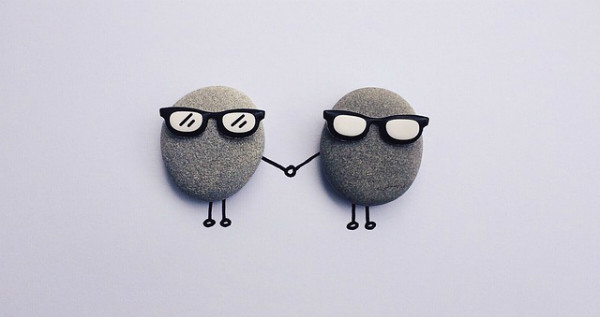 "Thank you for talking to me. Just to talk with someone who understands and doesn't start telling me I'm going through a phase, or that Jesus will be waiting when I'm ready to come back, is such a relief. I thought I was the only one who didn't believe."
"I know I'm chatting too much. I'm just so excited to be able to express all these new thoughts. At first all I could think about was bad stuff—maybe I really am going to hell, or I'll never find someone who understands. Now I can't stop talking about all the good stuff—that I can make my own choices about how to live, that I can let science guide my thinking and not have to defend AGAINST it, that I'm not a fundamentally broken person."
To participate as an Agent for the Recovering from Religion Hotline is to be on the receiving end of these kinds of conversations. In a long series of gratifying moments, these have been among the most gratifying in my sixteen months as Executive Director of RfR.
The Hotline at RfR exists to put hands and feet, or in this case, eyes and ears, to our mission statement: To offer hope, healing, and support to those struggling with issues of doubt and nonbelief. In the two years of its existence, the Hotline has handled hundreds of calls, fielded by dozens of trained volunteers. The Chatline, added last year, opened up a new avenue of communication.
It is our joy and pleasure to announce an expansion of this project. Months in the making, our new Helpline will be launched in the first week of June. In addition to the Hotline and Chatline, which will remain in place, we are adding new features that will continue to track and respond to the needs of the folks who reach out to us for a compassionate, listening ear.
In the process of refining and improving operations at RfR, we have put ourselves in the shoes of those folks who are seekers, those who are experiencing that rational little voice, chipping away at dogmatic beliefs. We have asked ourselves:
How can we best help these people?

What do they need?

How can we provide it?
Our new Helpline will not only offer options for folks to talk to an Agent by calling in or chatting online, but will provide the follow-up they often tell us that they desperately need: Community. After speaking with a trained Agent, the caller will be given the opportunity and invitation to join with other like-minded folks who are on a similar journey. Led and moderated by a trained Agent, this Community will provide thoughtful conversation on challenging topics and foster new friendships and relationships.
In addition to our new Helpline, we continue to offer our Local Support Groups, which provide yet another avenue of support for those fortunate to live near an established group. We also offer training for those wanting to begin such a group.
We have also added to and refined our Resource database, with the goal of being as comprehensive and thorough as possible. It includes websites, podcasts, videos, blogs, and books, and we constantly receive and vet new submissions for inclusion.
Lastly, we will soon be offering real-time, live-video, guided support group meetings from within our Community. This will be a place for the expression of fears, frustrations, doubts, concerns, joy, discoveries, and growth.
For those whose needs surpass the scope of the Helpline, our Secular Therapy Project will continue to offer help with finding professional, evidence-based counseling and therapy.
Each of these features alone is reason to celebrate, to get involved, to donate, and to join the team.
And because the inner workings of the new system are much more streamlined and cost-effective, we are now able to redirect our resources toward advertising and marketing the Helpline to that part of society where it is most needed: religion. This marketing effort includes print and social media, podcasts, radio, newspapers, and every other avenue available to us.
If you have ever considered volunteering for RfR, now is a great time.
If you have ever considered donating to RfR, now is a great time.
If you've ever wanted to be a very real part of helping others as they shed the burden and trauma of religion, now is a great time.
---
Photo by Wokandapix via Pixabay / CC0