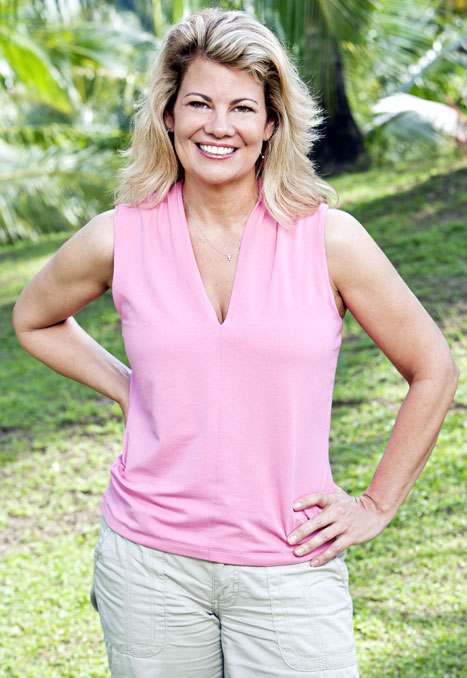 Well, that was the longest sentence I've written in a while. Let's break this down:
Lisa Whelchel played Blair on The Facts of Life.
Lisa is also a devout Christian. She was a Christian before she was famous, and reportedly refused to film a Blair-loses-her-virginity scene on the show.
In 1988, Lisa got married to Steven Cauble, a pastor at the church she attended in California. They had three kids. Lisa and Steven were both outspoken advocates of homeschooling and Christian education.
Lisa also records Christian music, most notably a 2009 album entitled All Because of You.
Now, Lisa is on the comeback trail. She is going to be a cast member on the newest season of
Survivor
, which is in the Philippines. She isn't the only celebrity in the cast, though: she'll be joined by retired baseball player
Jeff Kent
and by a popular former contestant who had to leave the show because of injury,
Michael Skupin
. And reality TV isn't the only life change for Lisa. She quietly announced that
she and her husband had split up
shortly before she left for filming. Five bucks says that her next stint is on
Dancing with the Stars
. And that they assign her to either Tony or Tristan.