The old painter tells me that he loves to drive through small towns, so he can sketch the light and strike up conversations with the young woman who pumps his gas and the lobster fisherman who lets him bait his traps. He loves to meet life as it bubbles up between troubles. Last summer, he wanted to meet that poet from Nebraska, the one who speaks so simply of all that matters. He didn't want to bother him, just to say how grateful he is for what his poems open. Eight hundred miles later, he was asking for the poet in the old bookstore. Then he drifted into the antique store in Garland where he bought four lanterns. It's there the owner said, "Oh Ted, he lives in Dwight." So the painter took his lanterns and drove the back road to Dwight where he left a note on Ted's window that read, "Your poems matter." Once home, he set up the lanterns and confessed that he needs more light as he talks to death. The next day, he painted a barn he saw in Dwight and sent it to Ted. In telling me this, he's all aglow, a lantern himself. He takes my hand and wells up, "I love this life."
A Question to Walk With: In conversation with a friend or loved one, have each of you share a story about a time when you started out to give to someone and found something unexpected for you along the way.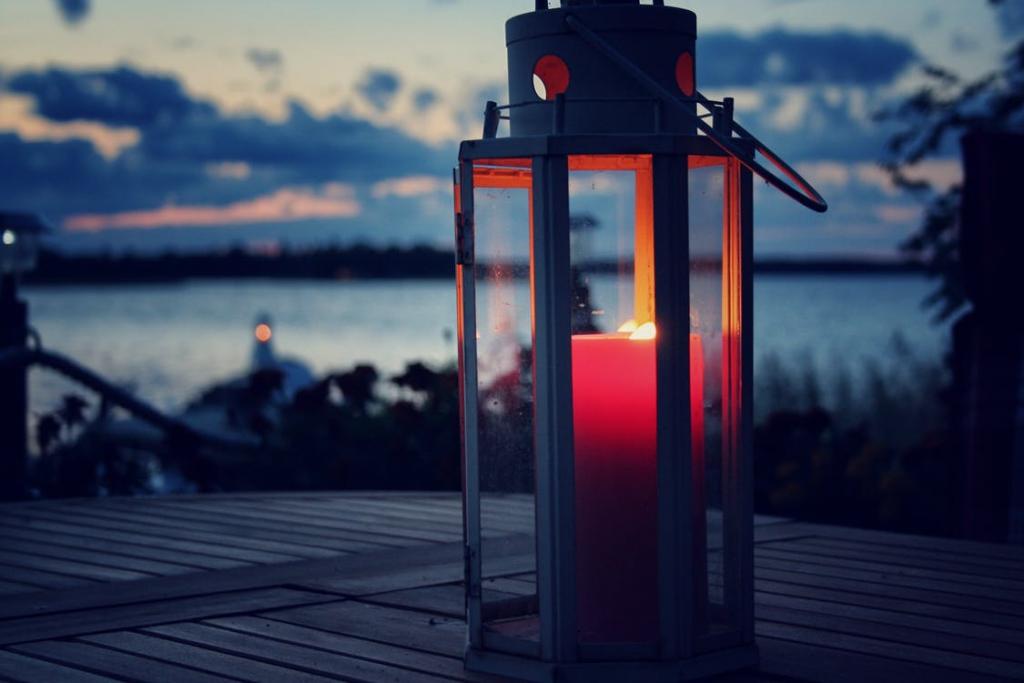 This excerpt is from my book, Things That Join the Sea and the Sky: Field Notes on Living.
*Photo credit: Pixabay