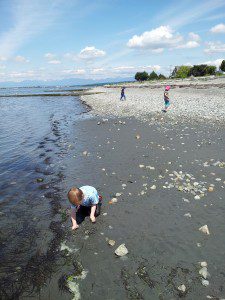 Two of my kids are autistic, so for the past three years we have been taking one or both of them to a special preschool for autistic children in a beautifully scenic neighbourhood called Crescent Beach. Yesterday, however, that era came to an end. One of my kids still has a year of preschool to go, but the preschool itself is moving to a new location… so, after three years of making the half-hour trek there and back three times a week, we said goodbye.
And the reason I mention it here? Because there's a movie connection, sort of! One of the houses that lines the walkway at Crescent Beach was featured in Tron Legacy (2010), as the house where Flynn tells a bedtime story to his young son Sam.
Here is a picture I took of the house while going for a walk not too far from the preschool several months ago: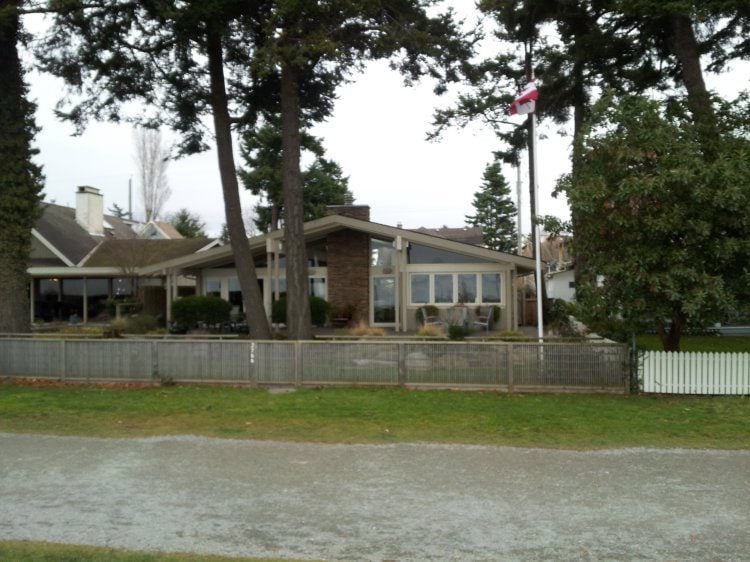 And here is how the house appeared in the movie (or in the trailer, at any rate):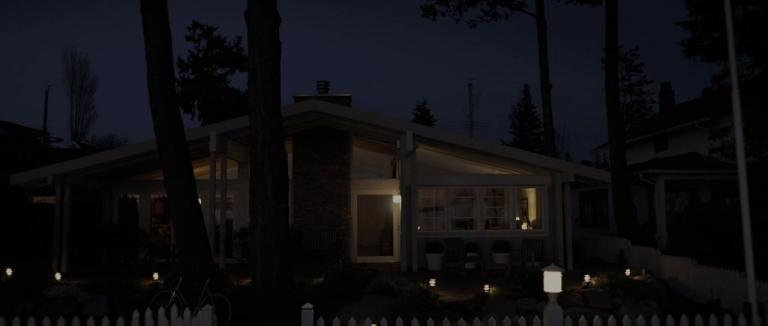 Come to think of it, you can also see the house in this YouTube clip of the movie's opening sequence, starting around the 1:15 mark (and note, in real life, there are no skyscrapers right across the water from this house; instead, in the far-off distance there is Point Roberts, a piece of the United States that is cut off from the rest of the country because it sits on a peninsula that juts out of Canada):
Given that my hometown of Vancouver has been a bustling hive of moviemaking activity for a few decades now, one of the things I'd like to do with this blog is start a semi-regular feature, comparing shots from movies that were made here with the locations where they were filmed. So consider this post a taste of things to come.