Sex scandals come and go. The question of consent remains, to me, the most important facet of these discussions.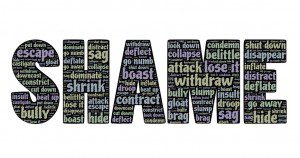 Does anyone remember the MLA ad that went viral in 2014, with someone looking for some kinky conference roleplay? The academic community responded with condemnation and shame. Yeah, I blogged about that, because as much as I think it's  gross to eroticize certain power relations, I feel compelled to defend consensual adult expressions of sexuality. I wrote:
But at the end of the day, consensual sexual exploration, no matter how strange or distasteful it seems, is okay by very definition of it being consensual. And I'm sick of seeing it be stigmatized…I'm also adult enough to realize that it's not about me, and that people have always and will always fetishize the taboo. So long as they go about ethically pursing ways to explore their desires, I can't really complain, and I wish other people would stop condemning this kind of behavior. It's never okay to judge consensual sex acts.
Why am I bringing this up now? In response to the alleged reports that Trump's connections with Russia extend to them having proof of his compromising sex acts (as reported by Buzzfeed).
Mostly,
I agree with Bustle that kink-shaming is never a good idea
, and moreover it's an unwelcome distraction from other potential problems here (having a president open to manipulation by foreign powers, along how there are plenty of other valid reasons to condemn Trump, such as his racism, misogyny, and so on). Shame just isn't that effective of a tool in many ways, and it's not an example we should be setting, especially in light of how marginalized people who are stigmatized for it often suffer terrible consequences.
The other thing is that it's just plain bizarre to have the representative of a political party being accused of conflating bathroom use with sexuality when that same party is showing far too much interest in who pees where. Just sayin'.
Hopefully if we keep talking about these issues we'll make more progress toward becoming a truly sex-positive society, where kink-shaming wouldn't even occur as a response to learning about what someone's sexual proclivities are. But based on the reaction to this news (regardless of whether it's "fake news"), I still think we have a ways to go.