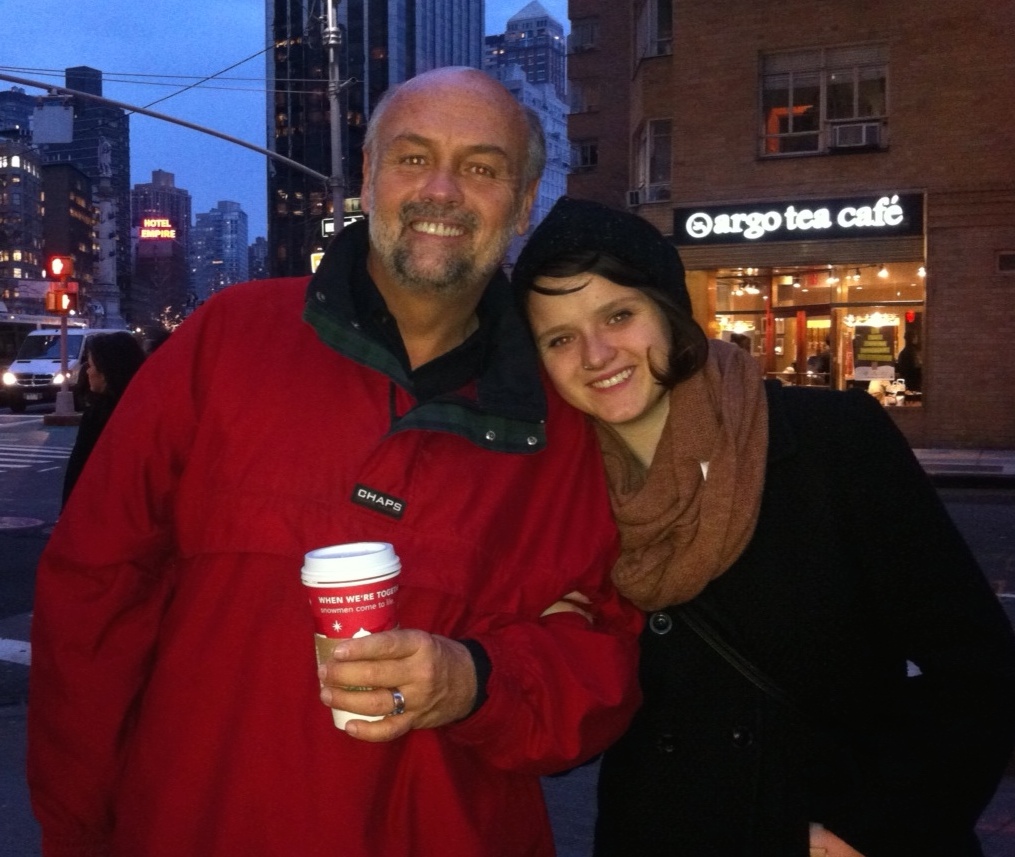 Yesterday, Susan wrote about what it was like when our daughter came out. I thought you might like to hear a Dad's perspective.
I know there are lots of other Dads out there. Sometimes it seems we get "left out" of many of the discussions and support groups. Maybe that's the way we like it. But the truth is that we need to talk and we need each other.
And at times some of the harshest, most cruel things I have ever heard of a parent saying or doing to their gay child comes from a Father.
Fellow Dads, it has taken me a long time to truly realize the power and impact I have in the lives of my children. Not just the big things, but the little everyday things.
Our words, our actions, our love – or our withholding of unconditional love – will impact generations.
Our sons look to us to know that they are "real men" – that they have what it takes in this world – and to learn what it means to love those you say you love.
Our daughters look to us to know that they are beautiful and wonderful and perfect and to determine how they "deserve" to be treated in their love relationships.
When my daughter came out to me, my response was, "Of course I love and accept you. Absolutely. I just want you to love and be loved for who you are." That was never in question and I was not disappointed in any way – I made sure she knew that.
I had a journey to go down to address the things I had always heard in church. But that was always a distant second to my absolute unconditional love, acceptance and affirmation of my daughter.
What it became for me was a journey that not only led me to the
truth
about Scripture and the heart of God, but to a deeper faith and relationship with Jesus.
And this journey ignited a fire in me to stand up with a message of Christ-like love in the face of false teachings and hate in so much of the evangelical church — to find and come alongside other Dads, other Moms, and help them understand that absolute unconditional love, acceptance and advocacy for their child is actually consistent with their faith.
I met someone this week who told me that she had never heard of a parent of a gay child whose first thought was "I could never do anything to jeopardize my child." Tragic. Sad. At that moment I was reminded of the level of hurt a parent can inflict on their child – at a time when, more than anything else, they just need to be loved and accepted.
Unfortunately, it is way too common. And it is appalling that rejection, withholding love, even kicking a child out of the house is often done "in Jesus name." Honestly, it makes me sick.
But there are Christian Dads out there who stand with and stand for their child.
I know because I am one of those Dads. And I know I am not alone.
I am done debating the issue. It is time to heal. It is time to love.
And it is time to find each other, lift each other up, encourage and support each other. We need it. And most of all, our sons and daughters need it.
They need our love, our acceptance, and our affirmation. Unconditionally.
They need their Daddy.
– Rob Cottrell