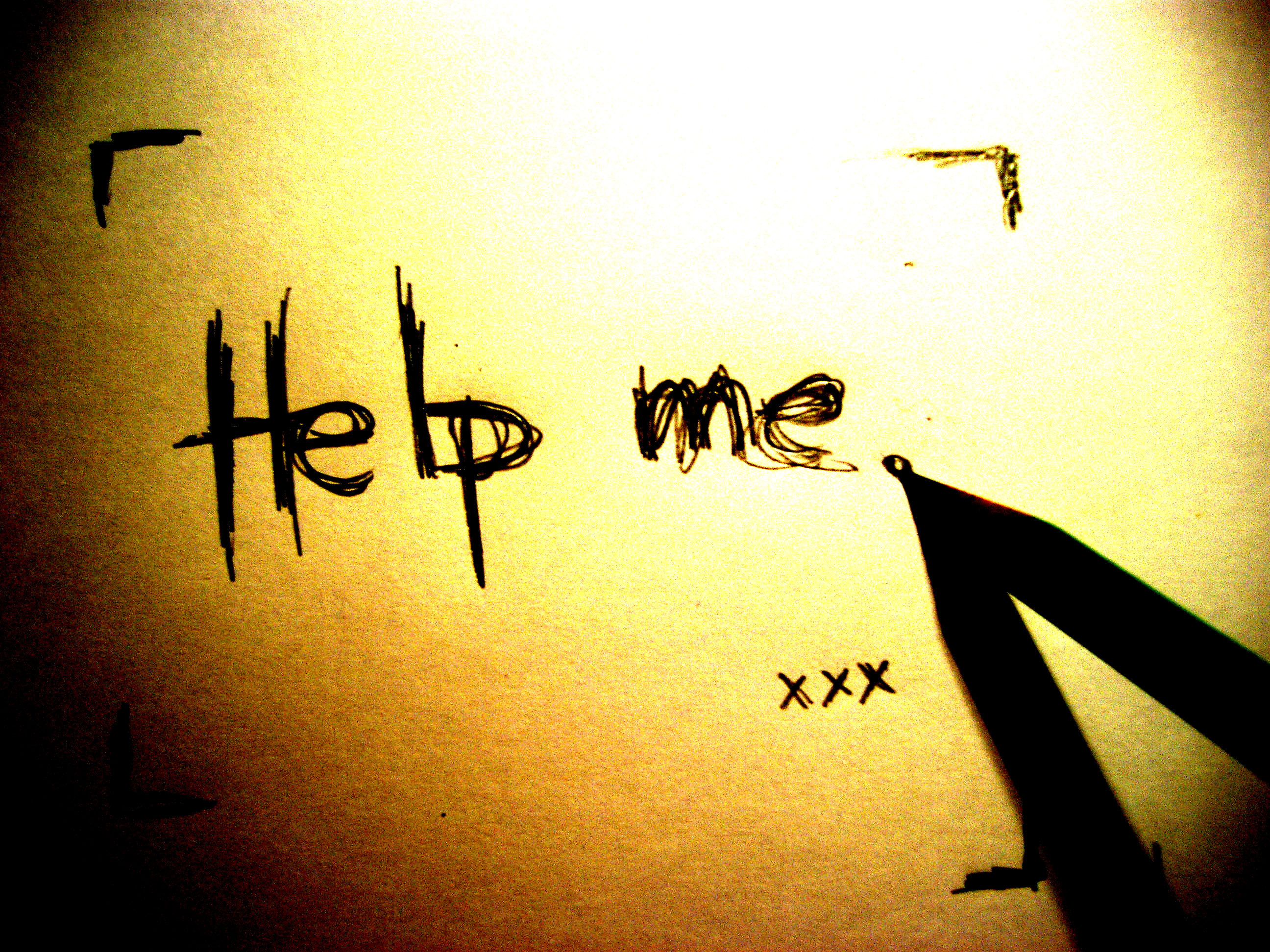 If you are a parent and struggling with the issue of your child being gay, this week is especially for you. All you need to bring to the table is an open heart. It is all I ask.
A father wrote a beautiful letter to me with an open heart and a sincere hope to understand this ongoing message of love I write about at FreedHearts. This dad is drawn to the love here, but afraid of what may happen if he does not 'stand his ground' with his gay son.
You too may sense the love but fear the ramifications of going too far off-road. It's okay. You're in good company. Jesus went far off-road, and we're just following him!
Jesus brought a message of love and reconciliation with God for the common people, for outsiders – far beyond the walls of the Temple. He offers love for extreme sinners – for me and for you – no matter what our lives have looked like. And the religious elite crucified him for it. Not the common people, nor the outsiders, but the highest religious leaders of the day crucified Jesus because they couldn't take his message of complete and utter love.
It was not something they could recognize. He was not someone they could recognize. The same is true today in much of the evangelical church.
My message through FreedHearts is that same message of Jesus' love and reconciliation to those far beyond the walls of the church. As in Jesus' day, religious people were afraid to go too far 'off-road.' What will happen? What about our sin?
Jesus never ever worried about that. He wasn't worried about "sin" as an action but about the heart, knowing him, through faith. We will focus on the heart, just as Jesus focused on the heart – we need not fear going into uncharted territory because Jesus charted it ahead of us!
I will answer this father's letter in several parts this week, to answer these common and frightening questions, because they are a serious concern for many LGBTQ Christians themselves as well as their parents and families.
Here is the Dad's letter, Part 1…
I have been reading and following your posts for a long time now, as I have a young son who I fear will turn out to be gay. It destroys me inside. I love him beyond compare. If this happens to be the case, I will NEVER kick him out, vanquish him, nor do ANY of the things that people do in order to "try to get their message across" (regarding the "sin" of homosexuality). I will ALWAYS accept him, AND love him AND cry and weep with him, AND smile and laugh with him. He is my blood and he will always know that I love him, am proud of him and would die for him. So what destroys me? Two things: 1) knowing the absolute hell he will face (and has already faced at even just 10 years old) and 2) my knowing what scripture says about the end result of living out a homosexual lifestyle. No, the sin is not in the "being gay", but the sin is in the "living gay"; the fulfillment of it.
Here is my answer to him – and to those struggling with the same issue…
I am so glad to hear that you will never reject your son! Parents are never called to do those things you mentioned. The ones who do are not trusting God, and they put their children in excruciating pain unnecessarily. It is not God's heart. It is not God's way.
I appreciate your fear for your son. This is why we, straight, responsible, Christ-following adults must make the way clear for our gay community. The adults in a predominantly white school with four black students must make way for those students, come down hard on bullying, make the school a better environment for them. They cannot try to hide the students' blackness, which would drive those students to hate themselves. Civil rights moved forward only because whites as well as blacks stood up. Remember that Jesus always reprimanded the bullies, not the bullied. (Even if  those who think homosexuality is wrong cannot condone an atmosphere that allows us to bully those we don't like or don't agree with.)
Now, I don't know what kind of church background you come from, but what you wrote about this is simply not true, and it's very important that we get the right view on this. When you say, "living gay" or "homosexual lifestyle," I assume you mean acting on same-sex attractions versus remaining celibate. And I don't want to get too picky here, but those terms are inflammatory to the LGBTQ community, because they imply a promiscuous lifestyle that many LGBTQ people do NOT endorse. If someone said you're in a "heterosexual lifestyle," and by that they meant promiscuous and irresponsible sex, you might get offended as you said, "No, I have sex only with my wife." Especially true if you'd heard it for the hundred thousandth time, as many LGBTQ people have.
Beyond that, "living gay," "homosexual lifestyle" and even "sexual orientation" are not specific concepts in the Bible. In fact, the ancient Greek culture assumed everyone was bisexual. Matthew Vines studied this extensively for his book, God and the Gay Christian, due out in May. For a man to have sex with another man was not the problem referred to in the Bible; it was for a man to be in the "female" role. The word "unnatural" or "against nature" you read in the Bible is the usage from Plato, meaning excessive lust. This was about power and lust and dominance of boys and slaves (a problem in any age).
A committed, love relationship among adults was never in the equation.
Many people over the years have suffered horribly because they've believed that their loved ones—or they themselves—are deviant or unnatural, because they believe the Bible says and means something it doesn't.
We will continue with this all week, because these are vital questions that direct our thoughts on how to respond today. The biggest thing to remember right now is that God is bigger than all of this.
We can trust him.
Thank you for opening your heart.
[More from this letter tomorrow.]