Below are resources I've found helpful and illuminating. As a bit of a disclaimer, I strongly believe that everyone, including wise teachers, are sometimes wrong (which in many ways is a gift, as it keeps us focused on Jesus instead of any person).  You may not agree with some of the beliefs shared on these links — in fact, I may not agree with all of them myself — but they are here for your convenience and exploration. God always invites us into honest inquiry without fear, and by the guidance of the Spirit, we are to chew the meat and spit out the bones. If you have questions or comments regarding these resources, please contact me.
Go-To Sites for Hurting Parents
"CLOBBER PASSAGES"
Affirming and Non-Affirming Interpretations of the NT Clobber Passages
Affirming and Non-Affirming Interpretations of the OT Clobber Passages
Clobbering Biblical Gay-Bashing
What the Bible Says and Doesn't Say about Homosexuality – Mel White (more Mel White resources HERE)
The Bible Does NOT Condemn Homosexuality
An LGBTQ Affirming Bible Perspective
Some of the most compelling and powerful resources are books like Bible, Gender & Sexuality and Torn, and my own "Mom, I'm Gay" – Loving Your LGBTQ Child and Strengthening Your Faith. I would recommend these as the best place to start.  
FOR BOOKS…
(NOTE: A Spanish language list of resources are at the end of this page.  Recursos en Español abajo)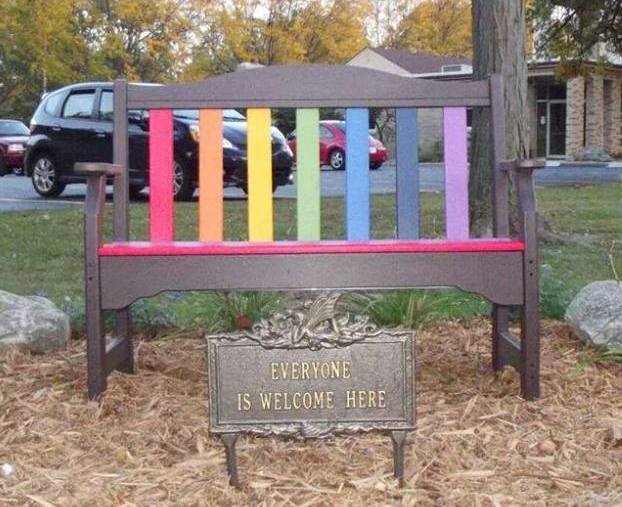 The Hope of Survivors — If you have experienced pastoral sexual abuse.
Believe Out Loud — Click link to find a gay affirming church in your community.
HOW TO FIND A GAY AFFIRMING CHURCH — FreedHearts post
About "Side A" and "Side B"
For ease of future reference regarding differing Christian beliefs, I occasionally adopt Justin Lee's convenient terminology: The Reformed View and The Traditional View, or Side A (those who believe God blesses same-sex unions) and Side B (those who believe the only God-honoring choice for gay Christians is lifelong celibacy).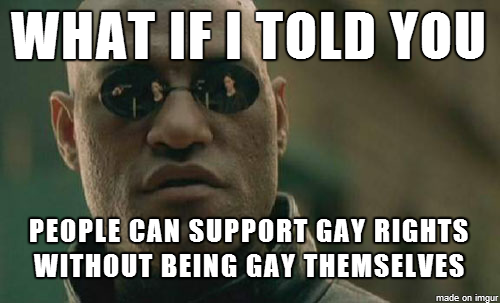 Related Websites about the Gay/Christian conversation:
Leading Evangelical Christian Theologian and Ethicist is now pro-LGBTQ. Here is the story and why it matters.
Three Reasons the Traditional Perspective on Gay Marriage Makes Me Uncomfortable — beautiful, insightful and well worth the time.
Alice Dreger – can you change sexual orientation, should you consider "ex-gay therapy"?
Church of the Resurrection and its teaching on dealing with Homosexuality through the eyes of Christ
Taking God At His Word: The Bible and Homosexuality (John Shore)
Leviticus-Bible Abuse Directed at Homosexuals
Lead With Love — free film to watch online
IMPACT:  Great online magazine for Christian LGBTQ… current, relevant.
NALT: Christians are "Not All Like That"
Known by Our Love — An article to the Mennonite Church about the Christlike view of this issue
Great articles from Christian Feminism Today
Matthew Vines and The Reformation Project
Justin Lee and The Gay Christian Network
Huff Post Religion: Romans 1:27-27
Registered Runaway a beautiful blog by a gay young man
Fortunate Families — Catholic Families with Lesbian Daughters and Gay Sons
Suicide Prevention
American Foundation for Suicide Prevention
Parents Support Groups
FreedHearts DOES have private secret Facebook groups for Moms, and for Dads.  CONTACT US if you would like more information.
PFLAG, the nation's largest organization of families, friends, and allies united with people who are LGBTQ. To find the chapter nearest you, visit pflag.org/find.
Straight for Equality: A project of PFLAG National which aims to engage allies–and potential allies–through PFLAG's decades-long approach of meeting people where they are, including ally engagement in faith communities, health care settings, the workplace, and — hot off the presses — the fantastic new Guide to Being a Trans Ally.
Resources for LGBTQ Individuals and Youth
LGBTQ College Student Resource Guide
You Can Play Project (Similar to It Gets Better, specifically for athletes)
The Handsome Father – Support for Gay Fathers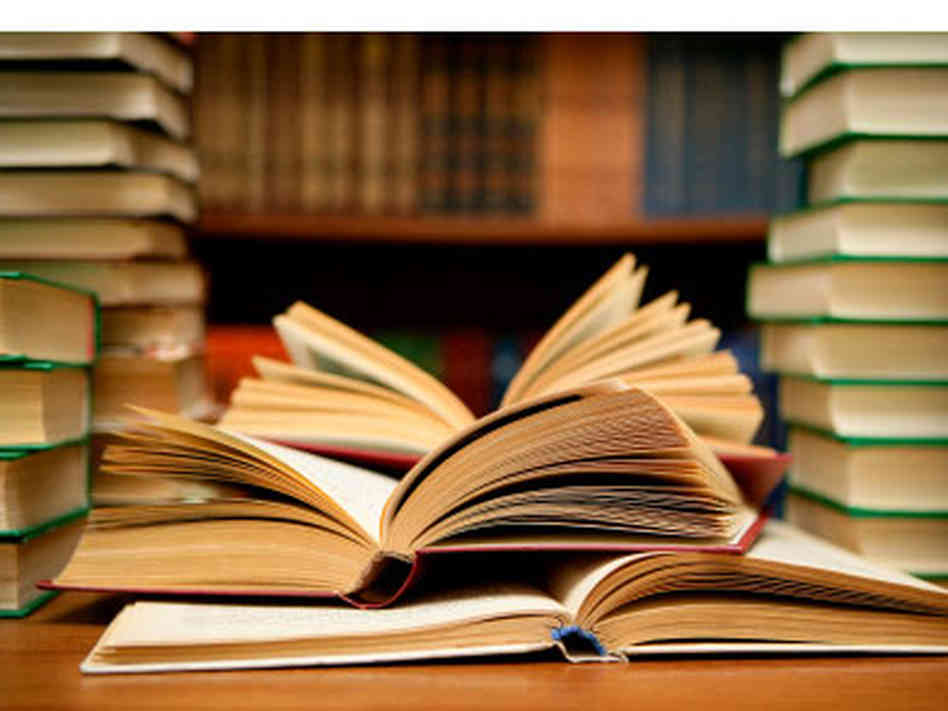 For More Recommended Reading:
Visit our FreedHearts Amazon Store
Online Videos and Websites about abiding in Christ:
The Naked Gospel (Part 1 and Part 2)
Organic Church (So You Don't Want to Go to Church?)
Films:
For the Bible Tells Me So – watch right here
Milk, the story of Harvey Milk
Feminism and Women's Issues: 
What Does Proverbs 31 Really Mean? by Rachel Held Evans
Recursos en Español:
Guía de Recursos Para Salir Del Clóset
Última actualización 08/2013
El Proyecto Nacional Para Salir del Clóset del HRC es un programa para promover honradez y franqueza sobre el ser gay, lesbiana, bisexual o transgénero en la universidad, en el trabajo y en la comunidad. Esperamos que la Guía de Recursos Para Salir del Clóset de la Human Rights Campaign sea un buen punto de partida en este tu viaje.  
Un pastor heterosexual que una vez creyó que la homosexualiad era elegida y pecaminosa, llegó a la conclusión, a través del estudio en profundidad de las escrituras, de que no lo es. Estudio en profundidad de los pasajes del AT y del NT.
Un recurso inestimable tanto para las personas LGBT como para los miembros heterosexuales de la familia.
Spanish GLBT Resources: 
A La Familia: Una Conversación Sobre Nuestras Familias, la Biblia, la Orientación Sexual y la Identidad de Género (A La Familia: A Conversation About Our Families, the Bible, Sexual Orientation and Gender Identity)
A bilingual guide for addressing LGBT inclusion in Catholic and Protestant Latino families and congregations.
American Psychological Association:
Orientación sexual y homosexualidad (Sexual Orientation and Homosexuality)
Answers to Your Questions for a Better Understanding of Sexual Orientation & Homosexuality
Respuestas a sus preguntas: PARA UNA MEJOR COMPRENSIóN DE LA ORIENTACIóN SEXUAL Y LA HOMOSEXUALIDAD (Answers to your questions: For a better understanding of sexual orientation and homosexuality)
Desde 1975, la Asociación Americana de Psicología ha hecho un llamamiento los psicólogos para trabajar activamente con el fin de eliminar el estigma de enfermedad mental que ha estado asociado por muchos años con las orientaciones lesbianas, gay y bisexuales. La disciplina de la psicología se preocupa por el bienestar de las personas y de los grupos, y, por lo tanto, por las amenazas contra dicho bienestar. Se ha demostrado que los prejuicios y la discriminación que sufren regularmente las personas que se identifican como lesbianas, gay o bisexuales tienen efectos psicológicos negativos. Este folleto tiene por objeto ofrecer información precisa a las personas que quieren comprender mejor la rientación sexual y el impacto de los prejuicios y de la discriminación sobre las personas que se identifican como lesbianas, gay o bisexuals.
PFLAG – Parents, Families & Friends of Lesbians and Gays:
Nuestras hijas y nuestros hijos: Preguntas y respuestas para padres de gays, lesbianas y bisexuals (Our sons and daughters: Questions and answers for parents of gays, lesbians and bisexuals)
A culturally appropriate Spanish translation of  "Our Daughters and Sons," this booklet is a valuable resource for Spanish-speaking families coming to terms with homosexuality and bisexuality. The booklet answers commonly asked questions about having a GLBT loved one.
This is the Spanish translation of PFLAG's publication, Be Yourself. The book is a great resource for Spanish-speaking youth and families.
GLAAD – Gay & Lesbian Alliance Against Defamation:
Talking About LGBT Equality with Latinos and Hispanics
PDF starts in English, but has Spanish version included.
The Talking About series was co-authored by the Gay & Lesbian Alliance Against Defamation (GLAAD) and the Movement Advancement Project (MAP), in partnership with a board of contributing editors from the Human Rights Campaign, Lake Research Partners, PFLAG's Straight for Equality project, Arizona Together, researcher Margaret Conway, and Servicemembers Legal Defense Network (SLDN, on the Don't Ask, Don't Tell section).
This series is grounded in a basic truth: that understanding our audience — and meeting them where they're at with the language and descriptions we use — is essential to connecting with those undecided Americans who can move from ambivalent to supportive when we reach out in terms they understand.
Often in conversations about issues like marriage, employment protections, inclusive hate crimes laws, adoption, and ending Don't Ask, Don't Tell, it can be easy to fall back on technical, abstract or highly charged language. This kind of language, while it may feel familiar and comfortable to us, can derail discussions with those who are not familiar with the issues, are conflicted or not yet supportive, or are simply not aware of how their actions — or their inaction — can hurt everyday Americans.
These issues are really about basic human values and needs — our ability to earn a living, be safe in our communities, serve our country, and take care of the ones we love.  And when we move away from abstract, technical language and toward discussions that connect people to our common ground and common values, true understanding can take root.
The Talking About series is not about how we as a community discuss issues among ourselves or with our allies and others who are already supportive. It is geared toward helping those who are conflicted or undecided better understand the issues, and toward helping them recognize the importance of and need for their support.
Unid@s, The National Latina/o Lesbian, Gay, Bisexual & Transgender (LGBT) Human Rights Organization:
The mission of Unid@s, The National Latina/o Lesbian, Gay, Bisexual & Transgender (LGBT) Human Rights Organization is to create a multi-issue approach for advocacy, education and convening of and for our communities. Guided by economic justice, feminist, environmental and pro-peace values, UNID@S joins a global effort to transform systems and policies to create the just and equitable World we know possible.
Libros:
Amar A Alguien Gay by Don Clark (2011, Paperback)
Por más de tres décadas, el psicólogo clínico, Don Clark, ha estado hablando a los corazones y mentes de la gente gay, sus familias, amigos, maestros, y ayudantes en las múltiples ediciones de Loving Someone Gay (Amar A Alguien Gay). Con compasión él ha promovido la comunicación a través de generaciones, revelando un camino hacia el entendimiento y reconciliación para padres, hermanos, esposos y esposas ¿ al igual que para líderes religiosos, maestros, bibliotecarios, legisladores, jueces, y agencias que imponen la ley. De mayor importancia, el provee una visión vital dentro de las psicodinámicas y la sociología de los hombres gay y lesbianas que frecuentemente son malentendidos y abusados, a veces por sí mismos. Leyendo su explicación de la ¿homofobia internalizada¿ es una experiencia de sanación. Él ha dicho, ¿En éste tiempo de malentendido global en que vemos viejos hábitos de prejuicio e intolerancia siendo finalmente cuestionados, el mundo clama por la comunicación y empatía. Ha llegado la hora para que cada persona que piensa que es racional que ofrezca una mano de ayuda a una hermana o hermano gay, aquí o allá, conocido o desconocido. Las reglas y papeles sociales que antes no se cuestionaban están cambiando. Ninguna persona está libre a atreverse a ser exactamente quien ella o él es hasta que esa persona esté dispuesta a ofrecer entendimiento, respeto y afecto a la persona gay que añora solamente tener la misma libertad.¿ Con ésta más reciente edición actualizada de su famoso libro, Don Clark ilumina una luz clara a nuestro futuro en el siglo veintiuno.
For more than three decades, clinical psychologist Clark has been speaking to the hearts and minds of gay people, their families, friends, teachers, and helpers. With this latest updated edition, he shines a clear light into the 21st century., For more than three decades, clinical psychologist, Don Clark, has been speaking to the hearts and minds of gay people, their families, friends, teachers and helpers in the many editions of Loving Someone Gay. With compassion he has promoted communication across generations as well as revealing a path of understanding and reconciliation for parents, siblings, husbands and wives as well as among religious leaders, teachers, librarians, legislators, judges, and law enforcement agencies. Most important he has provided vital insight into the psychodynamics and sociology of individuals, the gay men and lesbians who have been and continue to be misunderstood and abused in societies around the world. He has said: "In this age of global misunderstanding in which we see old habits of prejudice and bigotry coming into question finally, the world cries out for communication and empathy. The time has come for any person who believes she or he is rational to offer a helping hand to a gay sister or brother, here or there, known or unknown. Previously unquestioned rules are changing. No person is free to dare to be exactly who she or he is until that person is willing to offer understanding, respect and affection to the gay person who yearns only for that same freedom." With this latest updated edition of his famous book, Dr. Clark shines a clear light into our future in the twenty-first century.
Conversaciones : Relatos Por Padres y Madres de Hijas Lesbianas y Hijos Gay (2001, Book, Other)
Este libro contiene entrevistas a 25 padres de origen latino que comentan la experiencia y los desafíos asociados al hecho de tener que educar hijos gays o hijas lesbianas en comunidades donde estas conductas son criticadas o abiertamente rechazadas. La mayoría de los entrevistados viven en los Estados Unidos, sin embargo su testimonio es aplicable a la realidad de cualquier madre o padre que enfrente esta compleja situación en cualquier país de habla hispana. En muchos casos también se incluye el testimonio de los hijos, establecióndose así un valioso diálogo entre las dos generaciones. Algunos padres lamentan la situación y otros revelan una actitud más flexible respecto a sus hijos. Hay testimonios de habitantes de México, Colombia, República Dominicana y otros países latinoamericanos. Es un valioso aporte para todos los padres que viven esta situación y para los hijos e hijas homosexuales que podrán aprovechar esta valiosa experiencia.
This book contains interviews with 25 Latino parents who share the experience and the challenges associated with having to educate children of gay or lesbian daughters in communities where these behaviors are criticized or openly rejected. The majority of respondents living in the United States, but their testimony is applicable to the reality of any mother or father faced with this complex situation in any Spanish speaking country. In many cases also includes the testimony of children, establishes a valuable dialog between the two generations. Some parents lament the situation and others reveal an attitude more flexible regarding their children. There are testimonies of inhabitants of Mexico, Colombia, Dominican Republic and other Latin American passes. A valuable contribution for all parents who live this situation and the homosexual sons and daughters that can take advantage of this valuable experience.
Familias Invisibles : Para Padres de niños Gays y Lesbianas by Terry Stewart (2011, Paperback)
El descubrir que su hijo u otro miembro de la familia son homosexual, lesbiana o bisexual le afecta a uno de manera muy profunda. Preguntas lo atacan, y puede ser difícil encontrar la información que uno necesita y que puede confiar en. Familias Invisibles fue escrito por un padre para la gente como usted. Familias Invisibles proporciona un punto de partida para ayudar a los miembros de la familia para poder hablar de forma libre sobre la homosexualidad, arreglar las divisiones y poder llegar a un acuerdo de forma cariñosa. La presión a conformar puede convertir una declaración sexual positiva en algo imposible. Este libro ayuda a reducir esa presión. Familias Invisibles ha ayudado a miles de personas desde que fue publicada por primera vez. Sigue siendo valorada por sus puntos de vista y dirección. Familias Invisibles le resultará útil a consejeros, profesores, amigos y cualquiera que sea parte de la Familia. Además tiene una introducción muy interesante a asuntos relacionados a los maoríes y los polinesios. This is a pro-gay and lesbian book for parents.
Discovering that your child or other family members are gay, lesbian or bisexual one very deeply affects him. Questions to attack him, and can be difficult to find the information one needs and that you can trust on. Invisible Families was written by a father to people like you. Invisible Families provides a point of departure to help the family members to speak freely about homosexuality, fix the divisions and to reach an agreement of carious form. The pressure to conform can become a positive sexual statement impossible. This book helps to reduce this pressure. Invisible Families has helped thousands of people since it was first published. Continues to be valued by their points of view and direction. Counselors, teachers, friends and anyone who is part of the family will find Invisible Families to be useful. In addition has a very interesting introduction to issues related to the maores and the Polynesians.
La Biblia, el Cristianismo, y la Homosexualidad by Justin Cannon (2009, Paperback)
Hay muchos libros encomiables acerca de la Biblia y la homosexualidad cuyo contenido alcanza desde cien hasta varios cientos de páginas en extensión. Para los interesados estos libros son a veces inaccesibles, o tratan el tema de manera demasiado extensa y profunda. La Biblia, el Cristianismo, y la Homosexualidad, es un análisis conciso, pero profundo, de los versículos bíblicos que con frecuencia son utilizados de forma errónea y abusiva para condenar a los gays cristianos. Este estudio ha sido escrito para que sea accesible a todos, de manera que los familiares y amigos de los cristianos gays y lesbianas puedan tomarse el tiempo de leerlo de forma efectiva. Los Angeles Times describe esta obra como: "un análisis…revelador que sostiene que la Biblia no condena las relaciones homosexuales fieles" (McGough, 7/18/05).
There are many commendable books on the Bible and homosexuality which span anywhere from a hundred to several hundred pages in length. For the curious, such books can sometimes be inaccessible or more than they really want to read. "The Bible, Christianity, & Homosexuality" is a concise yet profound analysis of the Bible verses often misused to condemn gay and lesbian Christians. This study was written to be accessible to all, indeed, something family members and friends of gay and lesbian Christians might actually take the time to read. The Los Angeles Times describes this work as "an illuminating…analysis that argues the Bible doesn't condemn faithful gay relationships." (McGough, 7/18/05).
More to come!