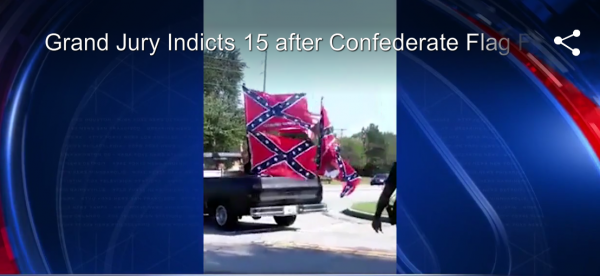 Several pickup trucks with several large American and Confederate flags drove through a neighborhood where a black family was holding a birthday party for their child.  The drivers of the trucks said they were coming back from a "Respect the Flag" event when people started throwing objects at the trucks. The party goers say they felt unsafe. 
What's not in dispute is that the drivers of the trucks were arrested under anti-terrorism laws.
Watch the Fox News report below:
Buy My Books by Clicking on Covers:
Read more on the Patheos Faith and Family Channel, follow Nancy on Facebook, Twitter, and Instagram!