Hello, hello friends. I haven't gotten it together enough to do a QT in a while, so bully for me this week. What a week it's been! We have a Pope, and I love him already.
7.
Pope Francis! He's a Jesuit from Argentina. Woah. Apparently he's very humble, devout, and eschews pomp and circumstance as much as possible, preferring simplicity, much like his namesake, St. Francis Assisi.
My favorite meme:
6.
What really won me over was hearing him described as "deeply humble, doctrinally orthodox, and a champion of social justice." YES.
YES.
YES.
Also, I forsee a 500% increase of the use of the name Francis/Frances for Catholic babies born in the next year or so. I am so all over Mary Frances if I ever manage to get knocked up again.
5.
This conclave was so emotional for me. Back in 2005, I was a junior in college and just starting to get back to my faith. I was all, "Oh, a new pope. Ok. Women priests. Whatever."
So I didn't watch the conclave, or the opening of the doors, etc. I don't even know where my head was.
This time, though, I was glued to the news feed on EWTN, wating for the smoke to appear. And when it did, I cried like a baby.
Then I sat glued to the tv, waiting for those doors to open and Pope Francis to emerge. More tears. God is good to his Church.
4.
Remember last week I talked about the Papal Lapbook on
Shower of Roses
blog?
We made it! We actually finished it all up on Wednesday morning, just in time for the white smoke and new pope.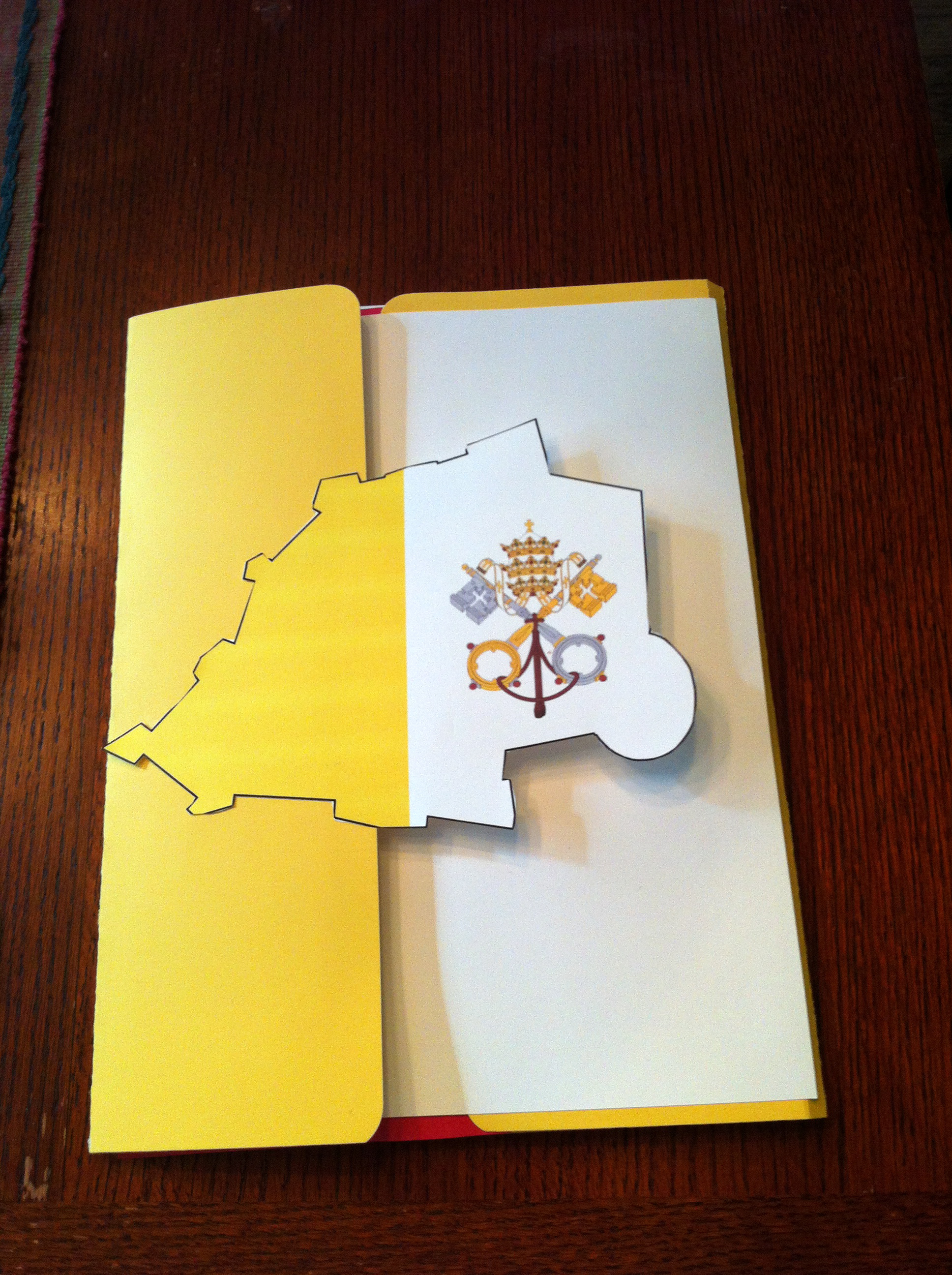 View from the outside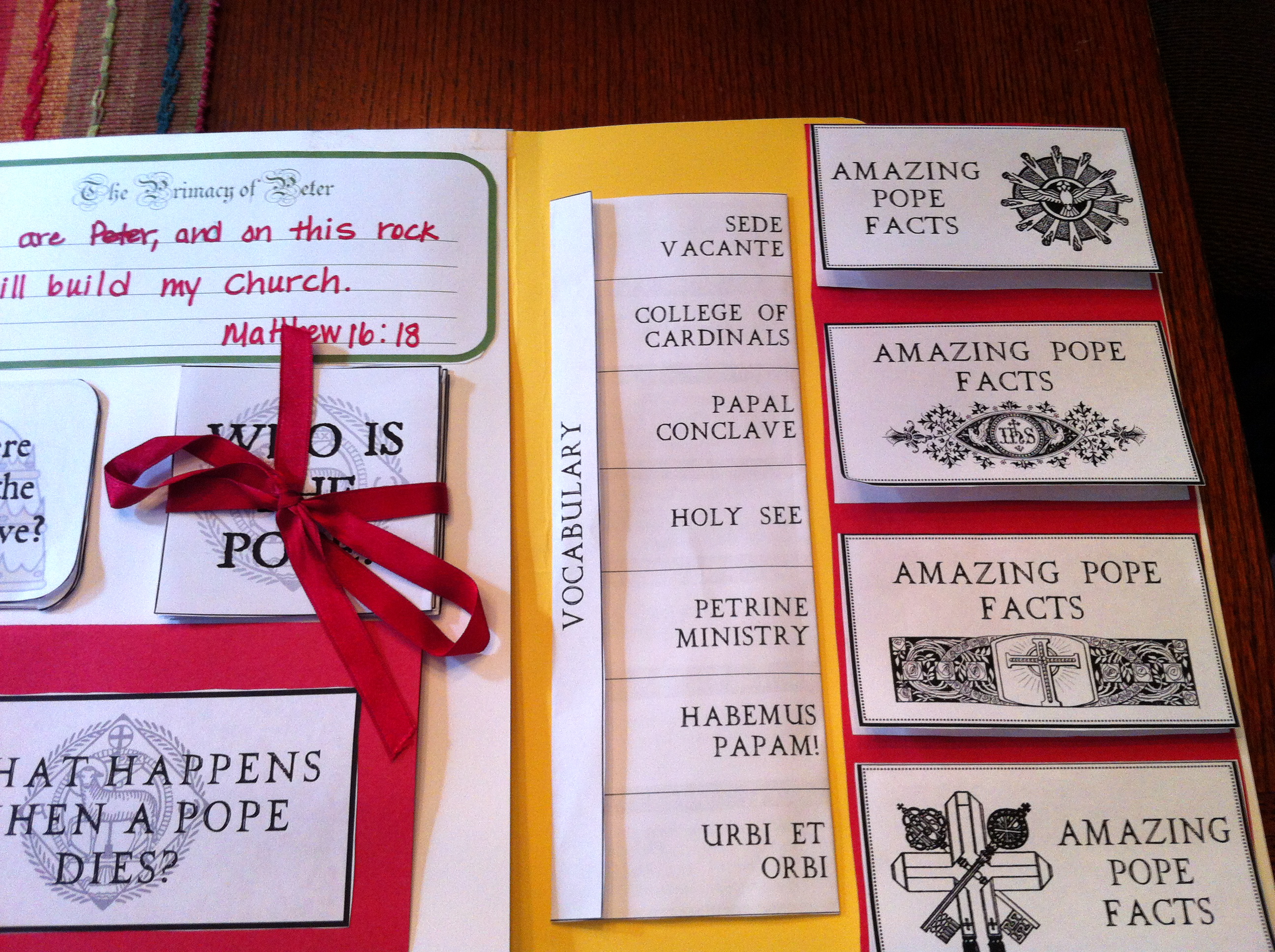 View of the right flap, and middle of the extension page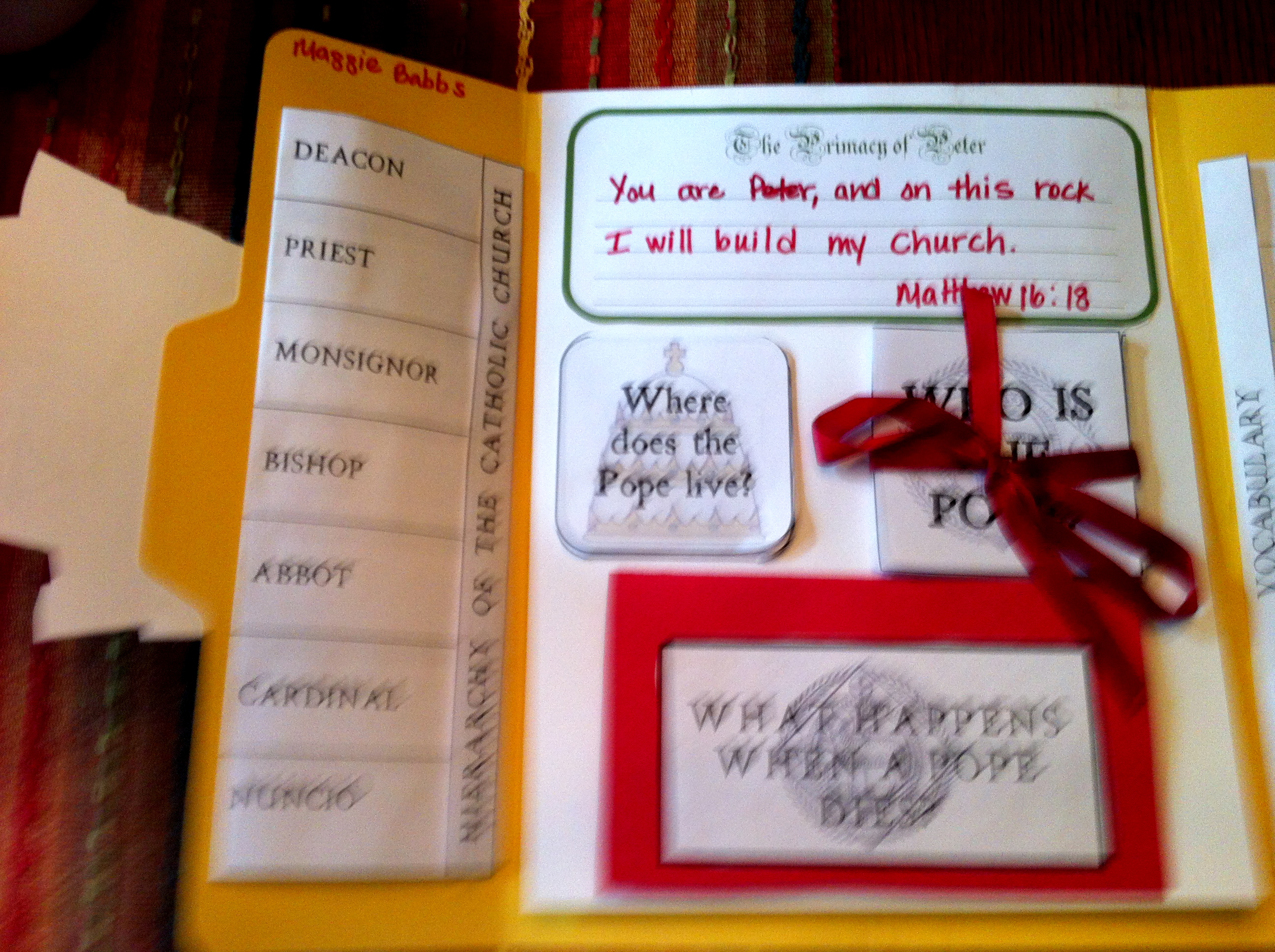 View of the left flap and middle extension page (sorry its blurry — iPhone!)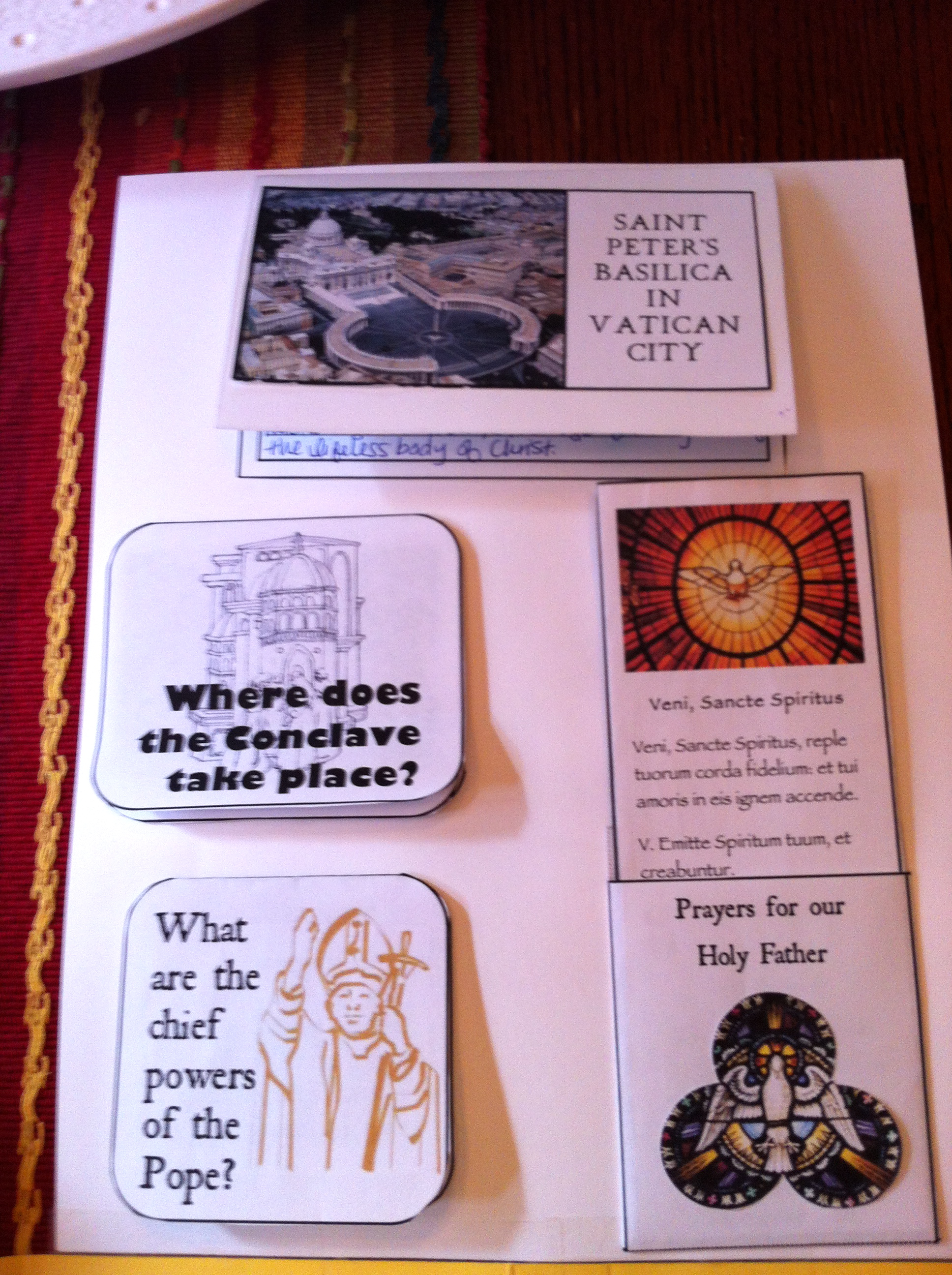 Top of the extension page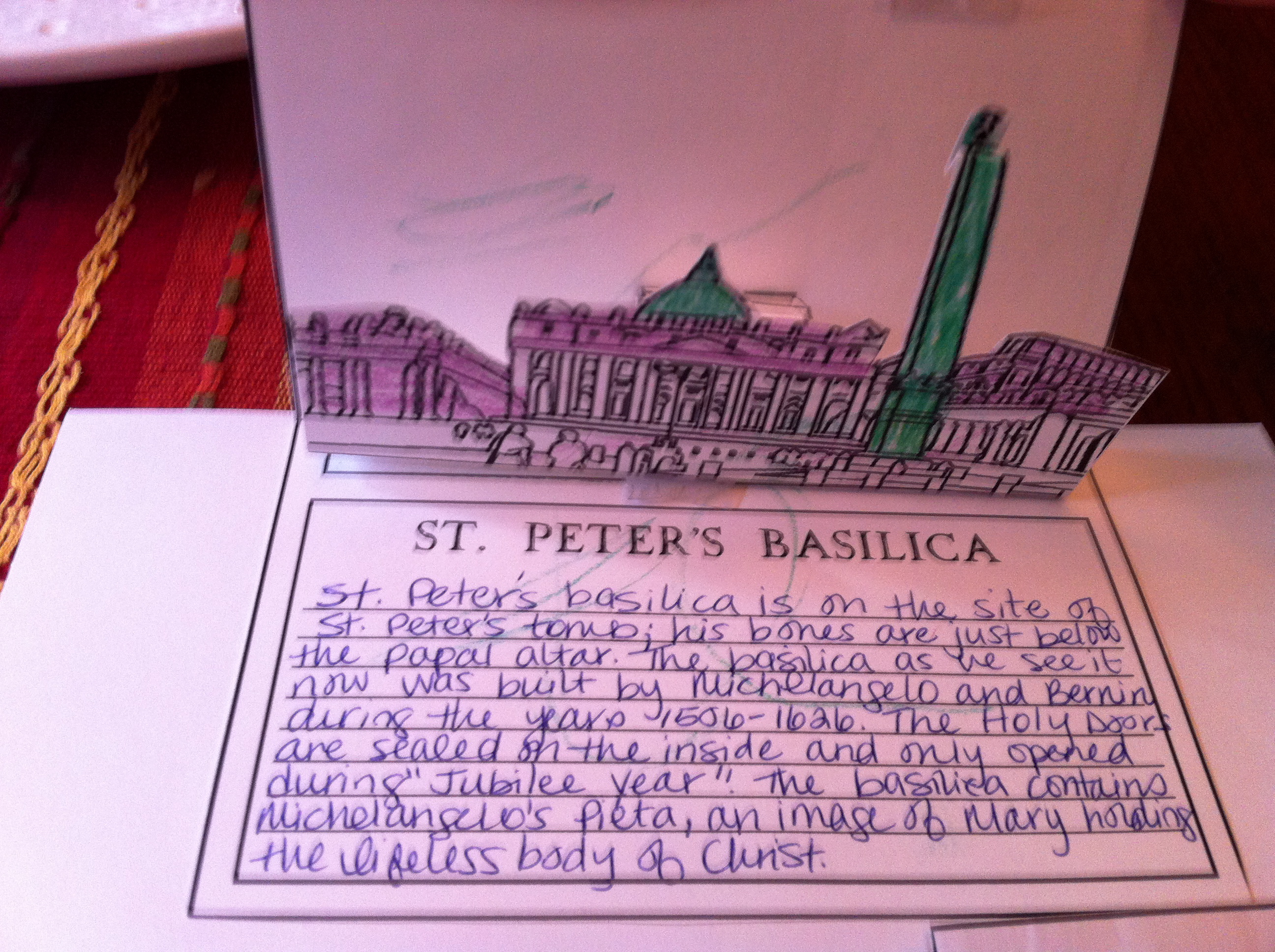 Maggie's big contribution: purple and green St. Peter's!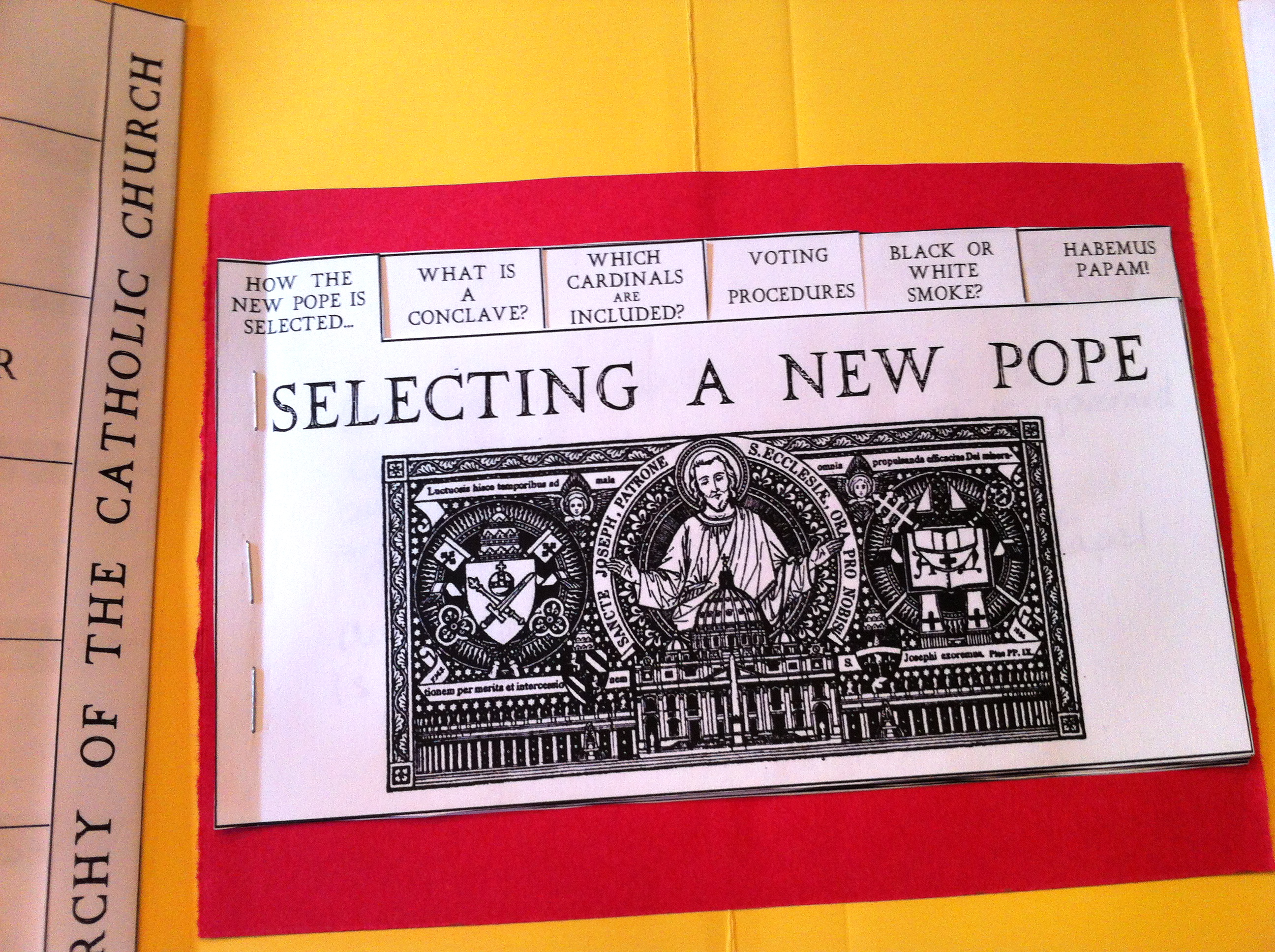 Mini-book detailing the conclave and voting procedures.
It was quite a bit of work, but so worth it. We will use this lapbook for years to come to learn about the popes and how this whole thing works. I even learned a few new things while I was looking some things up for it.
Maggie loves "pope book" as she calls it.
3.
On Wednesday evening I went out with a few friends to an upscale consignment sale. It was so fun, and we got some really great deals on wonderful baby/toddler things.
I got Maggie some great, gently used spring/summer clothes from brands likes Gymboree (my favorite!), Janie and Jack, Gap, Old Navy, Matilda Jane, and some brand new things from Target.
ALSO, I am so stinking excited. I found a Pottery Barn Kids quilt, pillow, and crib bumper set for less than the cost of a new quilt only! And it hardly looks used at all.
It's great because we can use the quilt and pillow now for M's toddler bed, and then if we ever have another girl, we can re-use the whole set for crib bedding since it has the bumper. It was a seriously great find. Also, the sheets we already have for M's bed match the quilt because they're pink too. Perfect!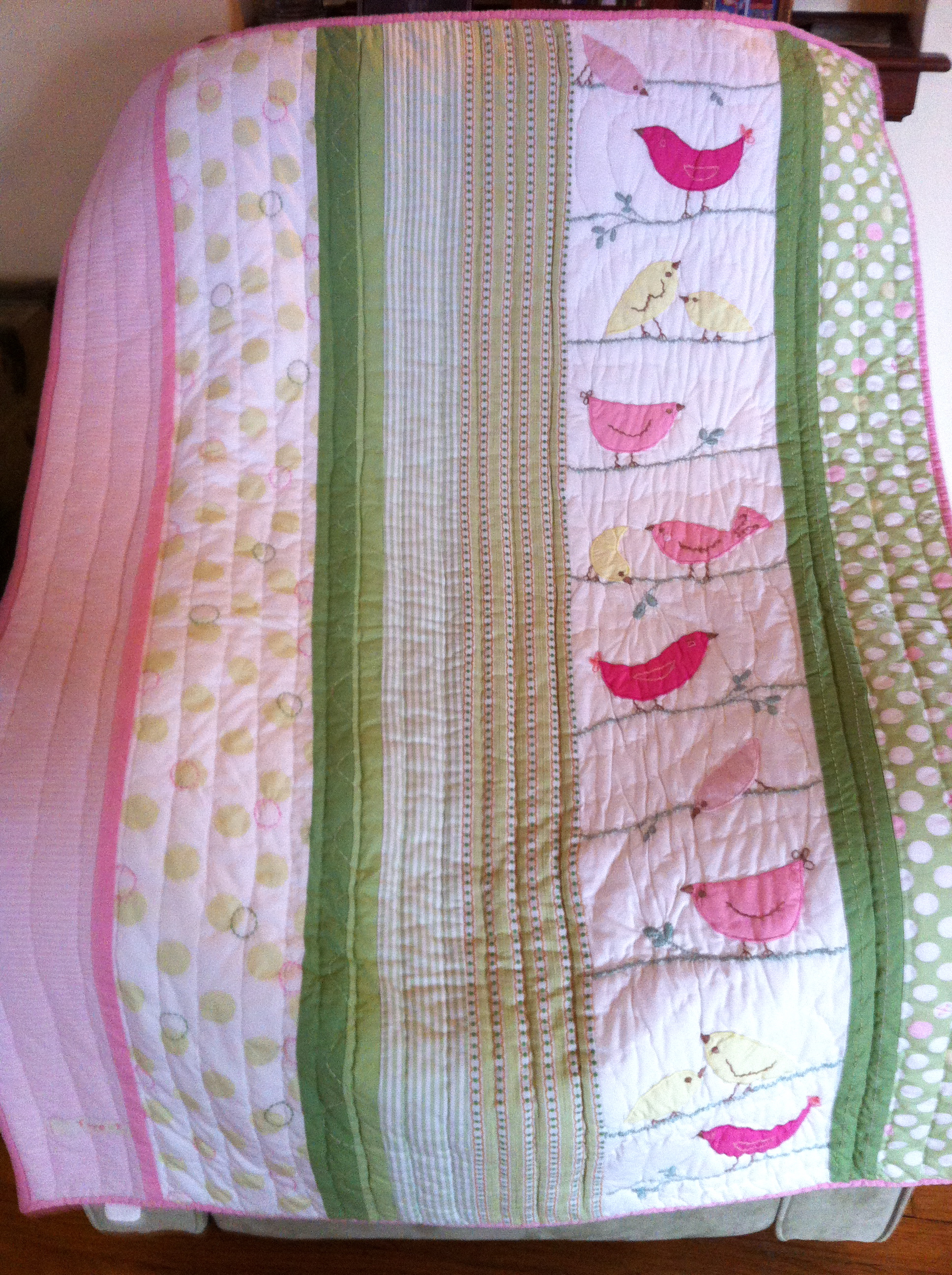 Penelope
I LOVE it. It's actually the very pattern I was looking at when I went to PBK a few weeks ago, dreaming. Love pink and green together.
2.
Our spring book basket!
I decided after reading about book baskets on the Shower of Roses, to try one here. Maggie has a seriously jacked up library for a 2 year old. We keep 90% of her books in her room, on shelves. We keep one big basket out in the play area portion of the living room. Usually it's just a mish-mash of books, but I thought, why not try a theme basket?
So we decided on a spring/baby animal/garden theme. There are also a few Easter books (we need more!) in the basket too.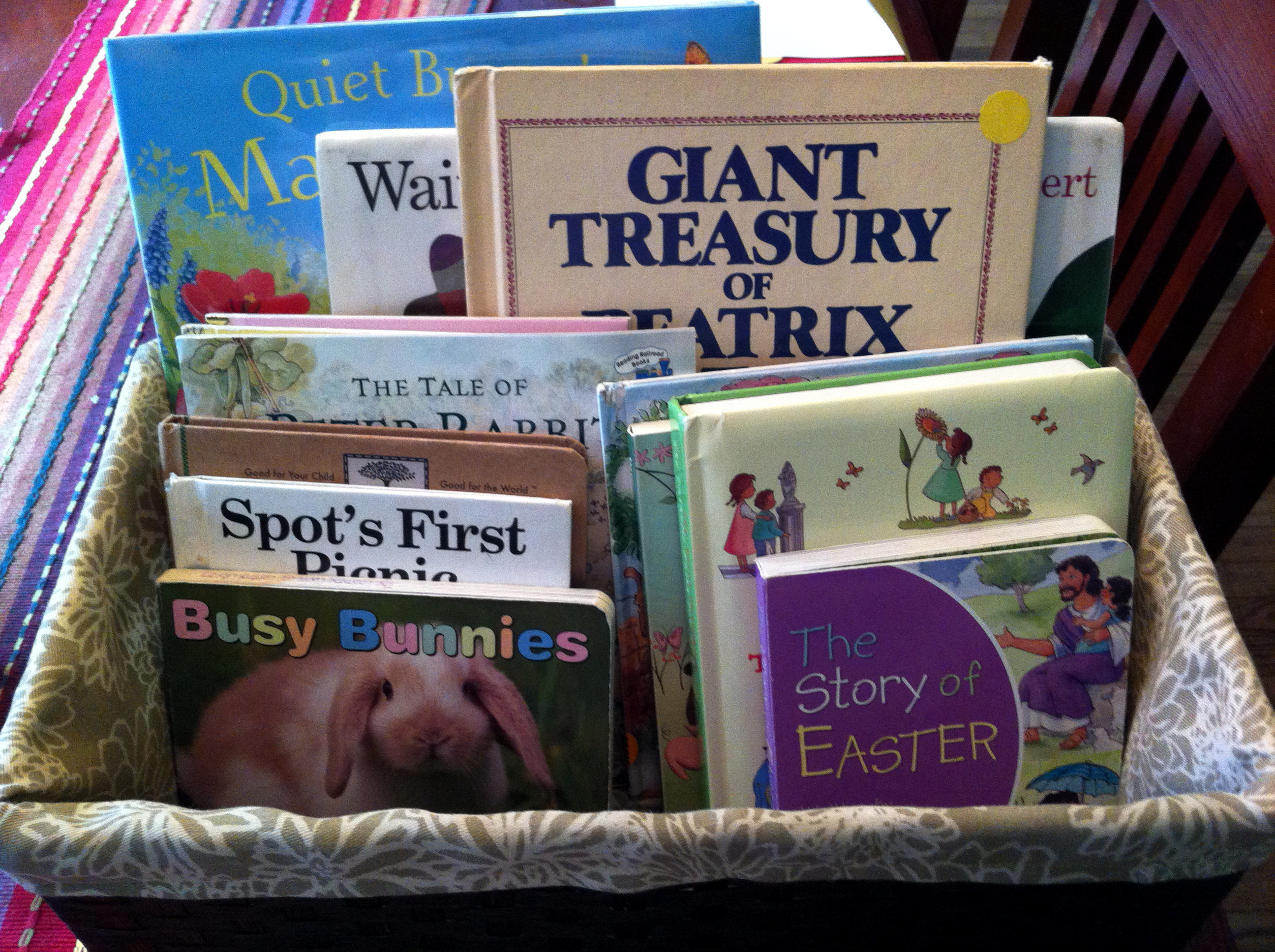 Books include:
Quiet Bunny's Many Colors (library)
Doing the Garden (library)
Waiting for Wings
The Giant Treasury of Beatrix Potter
The Tale of Peter Rabbit
In the Garden board book
Spot's First Picnic
Busy Bunnies board book
Here We Go 'Round the Year: A Book About Months
Baby Farm Animals (Little Golden Book)
Richard Scarry's The Bunny Book (Little Golden Book)
The Story of Easter – Patricia Pingry
My First Catechism: The Catholic Faith for Little Ones
All Creatures Great and Small (this book is the traditional song with amazing illustrations of all the animals and plants. So beautiful)
I'm hoping to add some more Easter books to the basket. Any suggestions?
1.
That's all!
Happy weekend and WooHooo new pope!