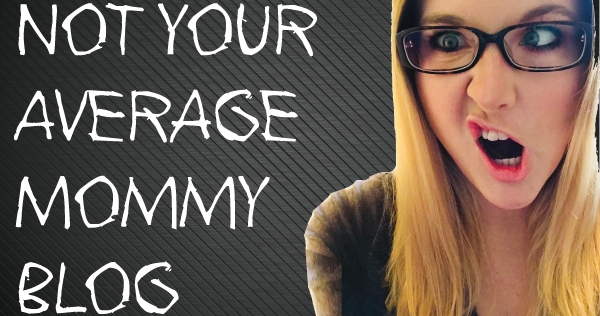 Hello Patheos! I'm Godless Mom. I know, I know… you're probably thinking, great, another mommy blogger. More posts about dirty diapers and school lunches. Well, you can relax because I am not at all like other mommy bloggers. In fact, the Godless part of Godless Mom carries most of the weight around here. Sure, I talk about parenting, but it's usually from a secular perspective. Y'know, how to raise little heathens and that sort of thing. Plus, my youngest is nine, so we are far beyond the dirty diaper stage and nestled comfortably in the era of fart jokes.
I've been writing as Godless Mom over on godlessmom.com for four years now. My main focus has always been atheism. I love to debunk arguments for god and tackle some of the more nonsensical (and harmful) dogmas out there. I also enjoy talking about my own life being raised as an atheist by a long line of atheists in a series I call Atheist Life Hacks. As you get to know me, you'll realize as well, that I have a wildly out of control obsession with criminal justice, specifically wrongful convictions and the death penalty. I do write about this a lot as well.
So, who am I? I'm Courtney Heard. I write a financial blog as my day job and am living in sin with the father of my 9-year-old son and my beautiful 15-year-old stepdaughter out here in the Canadian wilderness. We live in a town of 11,000 were every community event is held in one of the many churches. I have my very own pair of Jehovah's Witnesses assigned to me – we meet every Friday on my front stoop, snow, rain or sun. They've been at it for about four years now, and have yet to successfully harvest my soul for the Kingdom.
I have an insatiable wanderlust which makes regular family life a little mundane to me. I feel a bit like a shark; if I stop moving, I will wither away. If I had my way, we'd be homeschooling my babies on a tall ship in between ports as we sailed the world. By now, they'd be fluent in Spanish, French and Maori and they'd be pretty skilled in husking coconuts and catching tuna. Sadly, however, we all must reside in reality no matter how much some of us fight it. We live a pretty good life here in Canada, so I'm not complaining.
My wanderlust comes from my parents dragging my brother and me across the globe throughout my childhood. Before I was legally allowed to drink, I'd been all over Southeast Asia, the South Pacific, Australia, New Zealand and everything in between. I learned to scuba dive in Fiji, how to free dive in Tahiti and how to surf on the west coast of Australia. I even had my son in Mexico. If you stick around here, you'll be able to read about some of these adventures and maybe even see a photo or two.
As far as being an outspoken atheist goes, my philosophy is pretty straightforward: people are people. I can love a religious person just as ferociously as I can love an atheist. I don't think religious people are stupid or inferior. Rather, I believe they are just like me, with a differing take on one aspect of life. I have a deep respect for many religious people I've had the pleasure of knowing throughout my life, and I often invite them to guest blog for me. I think echo chambers are cancerous, and we need to explore ideas outside of our comfort zone.
Along those lines, many of my readers have already noticed that I have a fondness for people on either side of the many divides in the online atheist community. I will always stand on the side of communication, free speech and a free exchange of ideas. I don't believe there is a single person on this planet who is incapable of changing their mind. I will not dismiss you for having a differing opinion. I don't like to block people, censor people or shut people down. I do my best not to get offended, so if you're looking to offend, you're going to have to burn some calories.
Aside from all that, I try to tackle a lot of topics with humour. I am no scholar, no master of language or poet or politician. Instead, I'm a down-to-earth Canadian mom who drives a truck, writes about credit for a living and gets a good belly laugh out of her son's fart jokes. As such, we may dwell in the gutter from time to time.
Things to look forward to on the new Godless Mom blog:
 The newest instalment in the Atheist inmates in their own words series – this time, we have an atheist death row inmate in Texas whose guilt is actually in question. He's written to talk to us about his experiences as an atheist in the capital system.
A review of the Waco miniseries – I recently finished watching this and have quite a bit to say about it.
My answer to a reader's question, I just caught my teenaged daughter in bed with her boyfriend, what should I do?
New Videos on my YouTube channel
So, I hope you stick around! In the meantime, you can find me in the following places:
I am honoured to be a part of the Patheos community and I look forward to getting to know all of you!