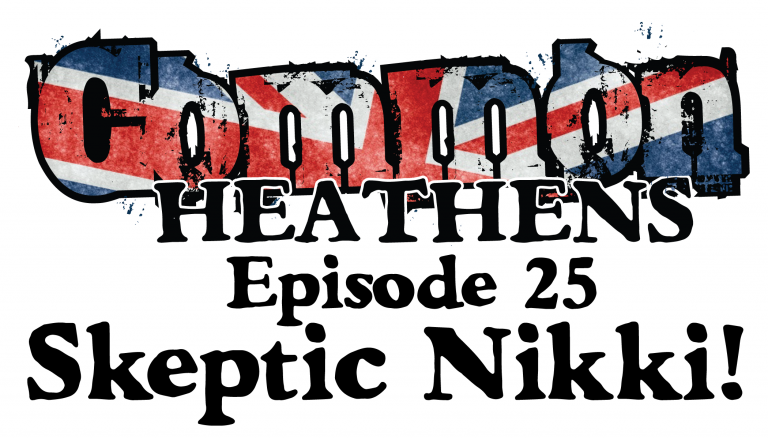 Donovan and I were excited to welcome Nichole, otherwise known as Skeptic Nikki, to the Common Heathens podcast this past week. Nichole is an intelligent and outspoken atheist living in the Bible Belt of America. She talks to us about what it's like being a heathen in the Bible Belt, how her family has adjusted to her atheism and what her goals are moving forward in her activism. We also discuss her experiences within the skeptic community and whether or not she believes the online atheist community is hostile towards minorities.
You can follow Nikki on Twitter at: @SkepticNikki
If you like what we do as Common Heathens, consider supporting us. Here are the various ways to do so:
Make a one-time donation. To donate, click here.
Become a Patron, click here.
Give us a review on iTunes, click here.
Please not that all donations go to paying our Soundcloud and hosting bills, as well as a fund to purchase better equipment in the future.
We record these live on YouTube now, so you can subscribe to our channel to be notified of upcoming live shows: YouTube.
You can subscribe to us and give us reviews on:
If you want to ask Oz & Gm a question to be answered in an upcoming podcast, please tweet it with the hashtag, #AskOZandGM or email us at info@commonheathens.com
Without further rambling, here is the episode featuring Skeptic Nikki:
If you enjoy it, share it!
Image: Courtney Heard