This week on the podcast I do with Andy Hall we had a chance to invite The Satanic Temple Co-founder Lucien Greaves back on the show. (You can check out his previous appearance on the show back in June here.)We start off talking about how recent policy statements by the justice department seem to be not very well thought out and tomorrow's Black Mass ceremony at TST headquarters. Then we roll into a discussion of The Satanic Temple's current campaigns including the Missouri reproductive rights lawsuit.
What's going on with the Baphomet statue?
Why shouldn't you rush to legal actions without a plan to win?
Will TST be seeking tax-exempt status and why would they do that now?
Is TST planning a new online platform so chapters can form a stronger online community?
These questions and more are answered in this episode. Check it out below (or
subscribe
in your favorite podcast app.)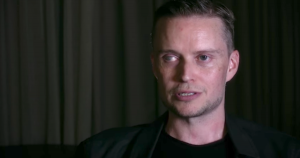 This week's episode comes on the heels of another really good interview Greaves did with Thinking Atheist that gets pretty involved. It's well worth a watch too.