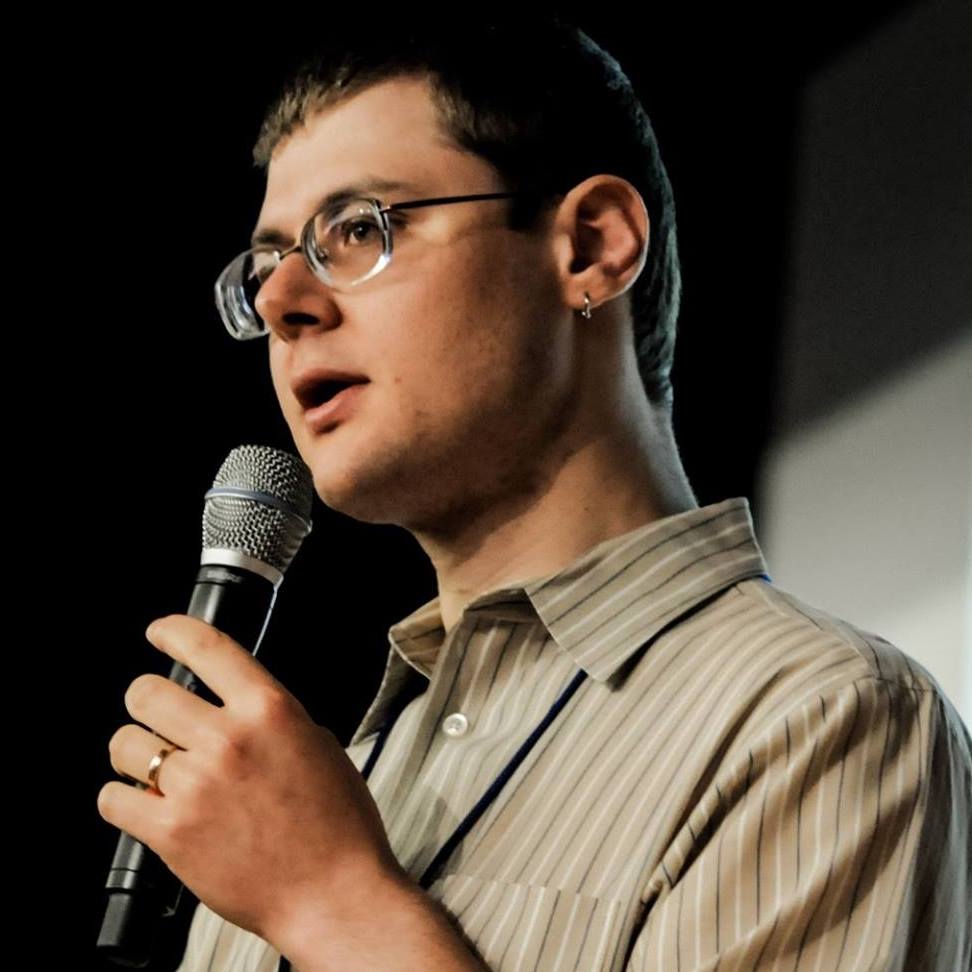 Dear friends,
Many of you know I suffer from an anxiety disorder, and some of you know that I recently left my position as a tenure-track professor at Ohio State University. What very few of you know is that these two are connected.
As I wrote in a 2015 article, when I requested a family medical leave of absence (FMLA) to address my mental health issues in December 2014, this request received much scrutiny and questioning from the OSU administration. As I stated in that piece, "I was very uncomfortable with the consequent detailed knowledge of my medical condition by senior administrators on the OSU Newark campus, and others not in the HR department. I experienced pressure to keep teaching classes and heard implicit criticism about taking a leave for mental health reasons, instead of a 'real' illness, with statements such as 'we have faculty here who want to teach from their hospital beds.' Still, I finally managed to get an unpaid medical leave for the spring 2015 semester."
What I did not discuss in that piece was the nature and intensity of the scrutiny and pushback: in fact, my supervisors at OSU tried to get me fired during the annual review process after I revealed my mental illness and asked for an FMLA. They did so by making deceptive claims about my teaching. Professors are reviewed annually, mainly on their research and teaching, on a scale of 0 to 4, ranging from greatly below expectations to greatly exceeding expectations.
My research is outstanding, and is an objective metric that is hard to falsify. Teaching is more subjective. Every year prior to me revealing my mental illness, my supervisors gave me good or great teaching evaluations. For the 2011 calendar year, my teaching evaluation resulted in a 3 out of 4; for the 2012 academic year, was a 3 out of 4; for the 2013 calendar year, the evaluation was a 4 out of 4, the highest possible of "greatly exceeding expectations," as you can see at this link. However, the 2014 evaluation — which took place in April 2015, about 4 months after I revealed my mental illness — was a 0 out of 4, as you can see at this link. Of course, my teaching itself did not suddenly go from outstanding to horrendous, and the objective metrics of teaching, such as evaluations by students and colleagues, did not change from excellent to terrible. Instead, my supervisors made deceptive claims about my teaching style being terrible, despite the fact that the same teaching style earned at 4 out of 4 the previous year.
I appealed their efforts internally, and demonstrated the many deceptive statements used to criticize my teaching. In a very unusual turnaround, the top leadership decided to reverse the decision from my supervisors, and keep me on: I suspect they understood that it would be too blatant of a case if they fired me immediately.
So I stayed on, in an environment of hostility, discrimination, and harassment. My supervisors kept putting black marks on my record, and finally succeeded in putting enough black marks that they felt more safe legally in letting me go.
I am not taking this lying down. I have secured the services of a lawyer — Gary Reeve — and plan to file a lawsuit. I anticipate it might drag on for many years. The lawsuit is projected to cost around $50,000.
Per his advice, I will not discuss the details of this matter further for the sake of the legal case. Every public statement I make about it needs to be vetted by him, so if you have questions about the case, please contact him. In fact, I held off on making a public statement about my departure, which took place on May 31, 2018, until I secured a lawyer and had him read over and approve this statement.
My ideal outcome in this case is for OSU to change its policies to treat mental illness as the same as a physical illness, as well as to compensate me for the loss of my career. Because of the deceptive evaluations of my teaching by my OSU supervisors, it will be nearly impossible for me to secure a tenure-track faculty position (but if you know someone who is interested in hiring me, let me know). While I am looking for one, I am not at all hopeful.
Another reason that makes me not hopeful is that my supervisors pushed back against my Pro-Truth Pledge activism: I suspect it rocked the boat for the university from a political perspective, as plenty of dishonest politicians who have chosen to not take the pledge have influence over university funding. The same would likely be the case for other universities, even private ones though to a lesser extent (for instance, they rely on federal funding for research).
So I am planning to make my side business my main one, namely speaking, coaching, and consulting on helping leaders and organizations avoid business disasters through science-based decision-making and social and emotional intelligence. You can find out more about it on DisasterAvoidanceExperts.com and hire me through that website.
My finances are ok for the next year or so due to substantial savings, and I hope that the business starts bringing in sufficient income by then to enable a livelihood.
For those of you who want to know how I am doing, I am ok overall, if stressed and anxious about this situation. Experiencing not simply the stigma of mental illness, but job loss due to it, feels scary, unfair, and unjust to me. I know that there is extensive mental illness stigma in academia according to research, and public statements by other OSU professors who served in the History department, like myself, reveal it is prevalent there in particular. I feel hopeful that my experience can be put to good use in righting this wrong in our society by getting Ohio State University — and hopefully other universities — to change their policies and norms on this matter.
Please note that talking about this matter is quite stressful and anxiety-inducing for me, which is an additional reason — besides the legal repercussions — why I would prefer to avoid discussing it, in public or in private. I would request that if I do not bring it up with you first, that you avoid bringing it up with me, to avoid causing me stress and anxiety, unless you are very confident (and would bet $100) that your perspective would be worth the stress, anxiety, and potential legal jeopardy that such a conversation would involve.
I appreciate public expressions of support, as well as private expressions of support, without presumption that I would respond, as engaging in a conversation on this topic is something that causes stress and anxiety. I DO NOT appreciate any advice, public or private, and offering advice would lower my opinion of the person who does so. I have consulted extensively with trustworthy experts on this topic, and am comfortable with my course of action. I especially DO NOT appreciate negative judgments of my course of action. You are welcome to pursue whatever course of action you consider appropriate if you find yourself in similar circumstances, but until you walked in my shoes, you are not entitled to pass judgment.
Thanks for your understanding and support, friends!
Truthfully Yours,
Gleb
P.S. The legal case is projected to cost $50,000, and if you wish to help, you can support my legal fund at this link.
Bio:
Dr. Gleb Tsipursky serves as the volunteer President of the nonprofit Intentional Insights and is a co-founder of the Pro-Truth Pledge. He authored a number of a number of books, most notably the #1 Amazon bestseller The Truth Seeker's Handbook: A Science-Based Guide, and is regularly featured in venues like CBS News, Time, Scientific American, Psychology Today, Newsweek, The Conversation, CNBC, and elsewhere.
__________________________________________________________________
Connect with Dr. Gleb Tsipursky on Twitter, on Facebook, and on LinkedIn, and learn more about him on his website.