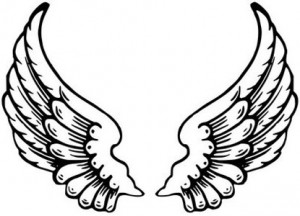 Far be it from me to in any way try to influence the extraordinary creativity some of you are showing via your entries in the Photoshop Gesturing John contest. But here's a note I just got in from the pastor of the church I was speaking at when the very photos of me were taken that are now providing so many of you with the kind of fun that (and I'm sure this is probably just rumor) attracts Satan.
Gloria Dei Lutheran Church (ELCA) in Dana Point, CA hosted John Shore for our Sunday morning Adult Education time. He spoke on his extraordinary experience of becoming a Christian, and then his thoughts related to the struggle of living out the faith. During the Q & A time, it was evident from the responses of those in attendance (high school students-seniors; conservative-liberal; single-married, etc.) that John's message was both encouraging and challenging. As an aside, several members came up afterwards and thanked me for having John. These members were now going to invite friends that previously they were unsure would be welcomed at our church. Because of John's presentation and the congregational responses, they were now confident that their guests would be well received. As a pastor, it doesn't get much better than that response–"a foretaste of the feast to come!" And so, I recommend Mr. John Shore without hesitation, and I hope to schedule him again on another topic." — Pastor David R. Mattson
So, you know. Over there on the Photoshop effects panel, I don't see why at least one of you couldn't look to see if there isn't anything marked halo, or angel wings.