On October 14 I posted, "Is Donald Trump Hurting the U.S.G.A.?" I previously posted, "Is Donald Trump Hurting the PGA Tour?" Now the pressure is increasing on the U.S.G.A. to move its U.S. Women's Open out of Bedminster, New Jersey, where it is scheduled for July 13-16 at Trump National Golf Club.
Today, on MSNBC's "Dateline Extra" news program, the U.S.G.A. was criticized for not already having moved this flagship women's golf tournament out of another Trump property because of The Donald's repeatedly disparaging remarks about ethnic minorities and about a dozen women who recently have alleged that he kissed them on the mouth and/or groped their genitalia without their consent. And these allegations came on the heels of a "Access Hollywood" audio-video shown on television in which Donald Trump made remarks verifying that he does indeed do such things and gets away with it because he is "a star," adding "do whatever you want."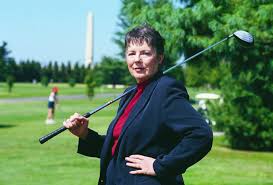 Appearing on the "Dateline Extra" program today was activist Martha Burk. She is now a syndicated columnist and serves as money editor for Ms. Magazine. She also directs the Corporate Accountability Project for the National Council of Women's Organizations. Martha Burk is most known for organizing a women's demonstration at the 2002 Masters Tournament, which gained much television exposure that week. She and other women protested that, up to that time, the Augusta National Golf Club had never permitted women to become members.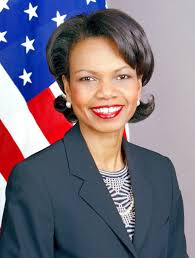 Burk's protest movement for women in golf eventually got results. In 2012, Augusta National Golf Club admitted its first two female members. One was Condoleezza Rice, an avid golfer. She served as U.S. Secretary of State during President George W. Bush's administration. Augusta National members have loved her.
Today on "Dateline Extra," Burk alleged that the Ladies Professional Golfers Association (LPGA) "is controlled by men." I think that is a stretch; but it does now have a male director–Michael Whan. Burk added concerning her grievance about the U.S. Women's Open being at a Trump property next year, "This is not politics. It is personal integrity."
It also was mentioned on the "Dateline Extra" program that the PGA of America (consisting of both club professionals and PGA Tour players) has some tournaments scheduled in the future at Trump properties. One is the men's 2022 PGA Championship, which is one of the four major tournaments in golf worldwide. It also is scheduled at Trump National Golf Club at Bedminster, New Jersey.
My guess is that the U.S.G.A. will have to soon follow the lead of the PGA Tour and find another venue for its U.S. Women's Open next year. Will the PGA of America have to do the same?
Beyond golf, I wonder if such Trump properties and hotels will suffer financially in the future because of the negative fallout from Donald Trump's campaign as the Republican nominee for the U.S. presidency.