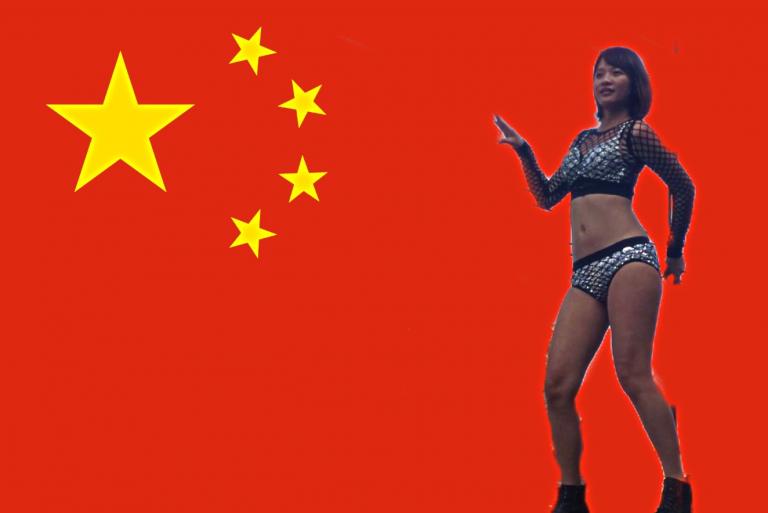 Dear General Secretary Xi Jinping,
I am writing you today due to the government clampdown on having strippers perform at funerals. I wish to say this in the strongest of ways: I stand with all pole dancing professionals.
The BBC News story Why do some Chinese funerals involve strippers? alerted me to the practice:
Music blaring through loudspeakers, strippers dancing to the beat and audiences whistling along. In some parts of China, this is what you would see during a funeral procession.
It sounds like a grand time. Although I am only middle-aged and hopefully have many years ahead of me, it is my deeply held belief one can not plan out their own funeral too early. So far I have these fun-filled activities planned for the occasion:
Meat Raffle
Competitive Haiku Tournament
The smashing of a piñata filled with candy and tiny bottles of Captain Morgan Rum.
Sir, as of today I am including strippers to that list because it's such an awesome idea.
What boggles my brainy meat is why you would want to end this glorious practice? The BBC article wrestles with this question:
China's Ministry of Culture has deemed such performances "uncivilised" and announced that anyone who hires a stripper to entice people to a funeral will be "severely punished".

"China's government envisions itself as being a father figure who needs to guide its citizens," said Dr Moskowitz.

"They worry about public nudity and the influence that this might have on society, especially given that children often see these shows.
On a more positive note, I'm happy that old line of "What about the children?" is a worldwide phenomenon. It does seem to be a handy hammer in the authoritarian toolbox that transcends borders.
I wish to remind you of the immortal words of Jean-Jacques Rousseau, Man is born free and everywhere he is in chains. I'd like to end this open letter reminding you funeral strippers were born free. If you wish to put a chain upon one, then it needs to be consensual and the proper fee paid for services rendered.
– Andrew Canard
---
I have a Patreon account just in case you wish to show your appreciation for my work here on Laughing in Disbelief.
---