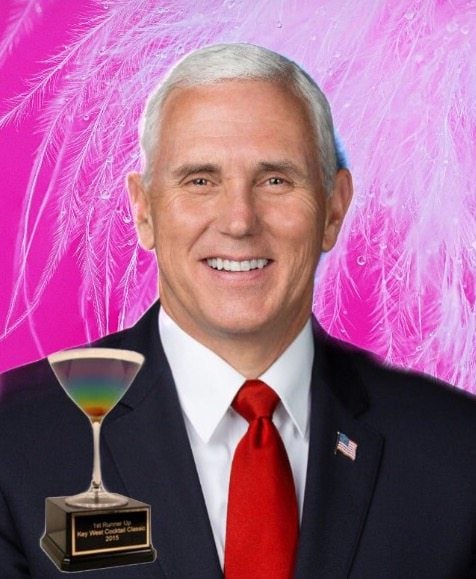 Laughing in Disbelief's Week in Review is dedicated to giving you links to the most important satirical stories you may have missed.
"Christianity is a fundamental danger to the well-being of society," said Simon Williams, a homosexual anti-Christian campaigner. – News Thump
Go down to your local Veterans Affairs office and you'll hear our country's military veterans all bemoaning the same issue about their lives post-war. The issue is not the harsh reality of post-traumatic stress disorder. Nor is it the difficulty of adapting to the simple monotony of life outside of combat zones. No, what every single brave United States veteran would like our government to fund is an extremely costly parade of soldiers and military weaponry along the boulevards of Washington, D.C. A big, expensive military parade would fix everything. – McSweeney's Internet Tendency 
Vice President Mike Pence has many titles he can be proud of: 50th Governor of Indiana, United States Representative, and, of course, Vice President of the United States. Today he won another. Gaydar Magazine awarded Vice President Mike Pence the Lifetime in the Closet Award. – Laughing in Disbelief 
The Onion
ARLINGTON, VA—The Department of Homeland Security released a report Thursday confirming that Russia had in fact penetrated U.S. voter databases in order to ensure the 2016 general election was fair and free, just like the loyal allies they are. –
---
I have a Patreon account just in case you wish to show your appreciation for my work here on Laughing in Disbelief.
---
Andrew Hall is the author of Laughing in Disbelief. Besides writing a blog, co-hosting the Naked Diner, he wrote two books, Vampires, Lovers, and Other Strangers and God's Diary: January 2017
.
Andrew is reading through the Bible and making videos about his journey on YouTube. He is a talented stand-up comedian. You can find him on Twitter, Instagram, and Facebook.
---
Stay in touch! Like Laughing in Disbelief on Facebook: