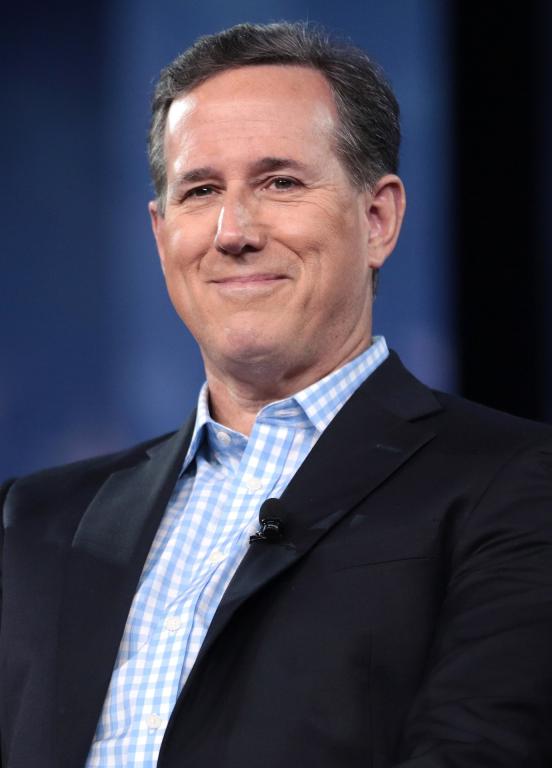 Over the weekend kids around America marched to support new gun regulations. This, of course, is in response to the Stoneman Douglas School shooting in Florida. Senator Rick Santorum made this incredibly horrible suggestion to the kids on CNN's State of the Union on Sunday:
CNN commentator and former Pennsylvania GOP Sen. Rick Santorum on Sunday suggested students protesting for gun control legislation would be better served by taking CPR classes and preparing for active shooter scenarios.

"How about kids instead of looking to someone else to solve their problem, do something about maybe taking CPR classes or trying to deal with situations that when there is a violent shooter that you can actually respond to that," Santorum said on CNN's "State of the Union."
If we were going to ask what other suggestions Senator Santorum has for the kids, what would they be?
Here are 20 things Rick Santorum may suggest kids could be doing instead of protesting gun violence.
Learn each others' blood types.
Keep a lighter on you at all times in case you have to cauterize wounds.
Skittles. Having an emergency bag of Skittles around will give your school shooting the colors of the rainbow.
Hold class discussions about crooked Hilary and Benghazi.
Debate which assault rifle is better – an AK-47 or a crappy AR-15?
Hold a competitive haiku poetry slam.
Write letters of support to the NRA. Write them during the school shooting. Your blood on the paper will really communicate the message.
Why not pray?
When you pray why not add some thoughts? Then you have the unbeatable combination of thoughts AND prayers.
Read the Bible.
Go get some sun. In the event you get shot at school everyone will be envious of your savage tan.
Write letters to your elected officials asking them to create armed teacher militias in every school.
Did I mention Skittles? Maybe your school shooter is cranky because of a precipitous drop in blood sugar. Offer them some Skittles. Haven't you ever heard of the Twinkie Defense?
Victim cosplay. If you practice being a victim of a school shooting, you will be totally ready when the real thing happens.
Give liberally to the Rick Santorum Re-election Fund.
Go over NRA talking points so that your last words after being shot will be "Guns don't kill people. People kill people." That little video will blow up on Instagram and get you tons of new followers.
Go to church.
Reflect on how young you are and realize you're too young to advocate for common sense gun reform.
Smuggle a gun into school. The government wants to take your 2nd Amendment Rights away from you. The only thing that will stop a bad guy with a gun is a 9th grader with a Glock-19.
---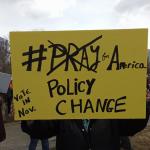 I have a Patreon account where you can donate to support my work here at Laughing in Disbelief.
---
Andrew Hall is the author of Laughing in Disbelief. Besides writing a blog, co-hosting the Naked Diner, he wrote two books, Vampires, Lovers, and Other Strangers and God's Diary: January 2017
.
Andrew is reading through the Bible and making videos about his journey on YouTube. He is a talented stand-up comedian. You can find him on Twitter, Instagram, and Facebook.
---
Stay in touch! Like Laughing in Disbelief on Facebook: