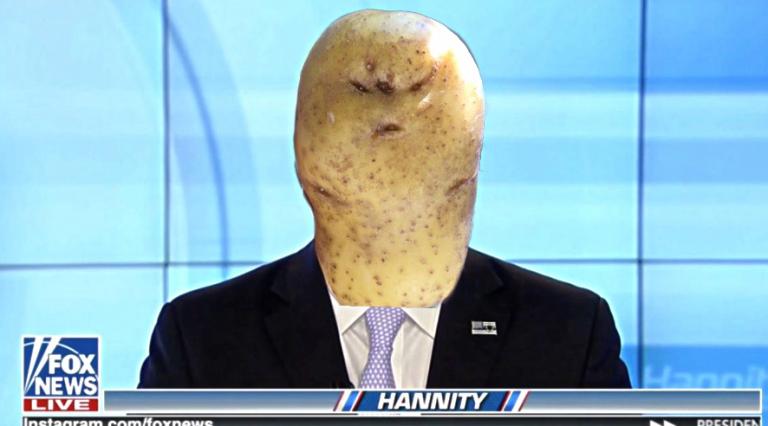 I've developed a fondness for Sean Hannity's alter ego, Spuds Hannity. The two or three regular readers of Laughing in Disbelief may remember reading about him in the post Michael Cohen's Documents Sean Hannity Is A Potato:
Sean Hannity paid millions in hush money to several parties to keep the fact he is an angry potato from the public," an anonymous court official stated.
That little funny story gave birth to a few comics about the starchy and angry FOX News personality.
Enjoy them!