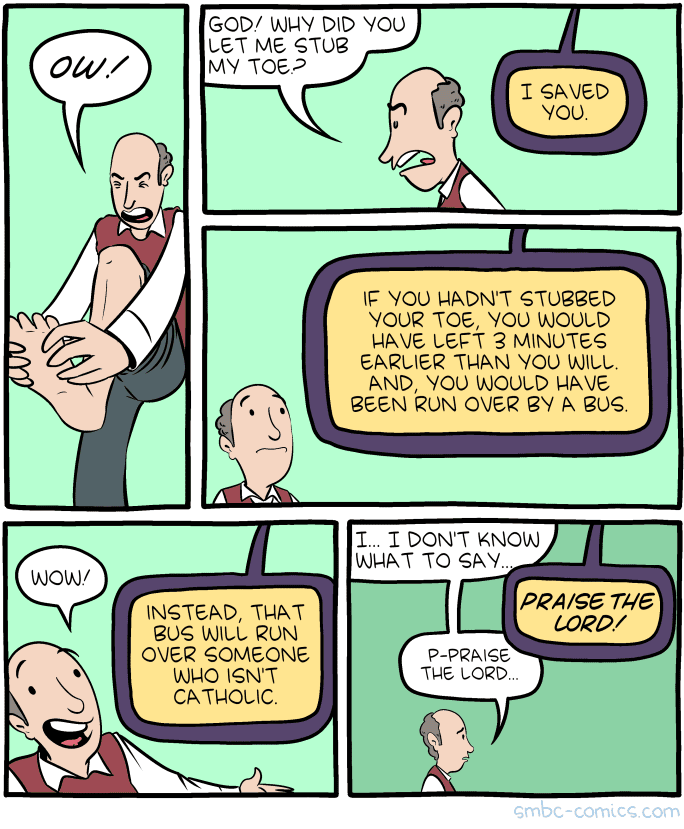 Toe is from Saturday Morning Breakfast Cereal!
I'm working on a series of short stories based Briarwood Cemetery. Briarwood is one location in my first book of short stories Vampires, Lovers, and Other Strangers: A Short Story Collection
. The first draft is done and I'm letting it ferment in my brain for a while before a rewrite. In the meantime I'm working on a series of funny biblical bits. In that spirit, please allow me to share with you a few comedians and their take on the good book.
Enjoy!