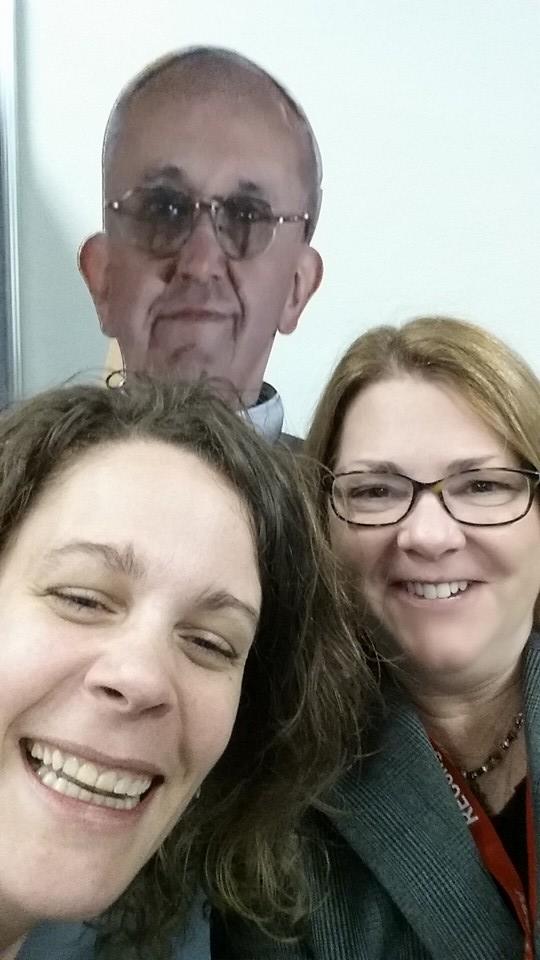 Welcome back to the blog after a few days of radio silence. I've finally unbuzzed, unblistered, and unhyped enough from my five day jaunt to Southern California to begin to share a bit of my experience at the Archdiocese of Los Angeles' Religious Education Congress with you. I thought it would be fun this week to sort of "unpack" the event with you.
This is my fifth year to attend Congress. Every year before I go, I forget the insanity of those days in Anaheim. It's sort of like childbirth — you remember the best parts, the joy and total fulfillment, and block the pain so that you're brave enough to face it in the future. Don't be mistaken here – I'm not in any way "dissing" LA Congress. Quite the opposite. Of the many places I am blessed to travel each year, worshipping, learning and playing with 40,000 of the coolest Catholics on the planet is among my favorite destinations.
But getting there seems to increasingly involve pain. And stress. And soul-searching, mind-blowing self questioning.
I'm blogging this now, so that next year if I'm lucky enough to head back to Anaheim I'll come back, read this, and understand why I feel like such a nut-job the week before I head South.
This year was a new experience for me. Even though the hotel, the weather, the convention center and many other elements were similar, the overall experience was vastly different.
Why?
Because I had the company of an amazing friend on the journey.
This year, I was invited to speak in a duo, with my friend and fellow CatholicMom.com contributor Sarah Reinhard. Little did Sarah know when she signed on for this assignment that she would have to do some serious therapy, hand-holding and perhaps even an exorcism along the path to Anaheim. I'm sure she just thought she'd have to help my train-wreck of a brain pull together two powerpoint decks in a timely fashion.
I'll spare you the cavalcade of craziness that occurred in the weeks leading up to our trip. Suffice it to say that not only did we have website failures (the great CatholicMom.com crashyness of 2014), roof calamities and even not one, but two rocks crashing into my windshield, but we also had to deal with Lisa's brain which was seriously under attack from he-who-shall-remain-nameless.
Fast forward to the end of the story and I'm happy to say that not only did we get there, but I do believe we emerged from the other side fully blessed. It may not have all been pretty or perfect, but it was pretty darn awesome.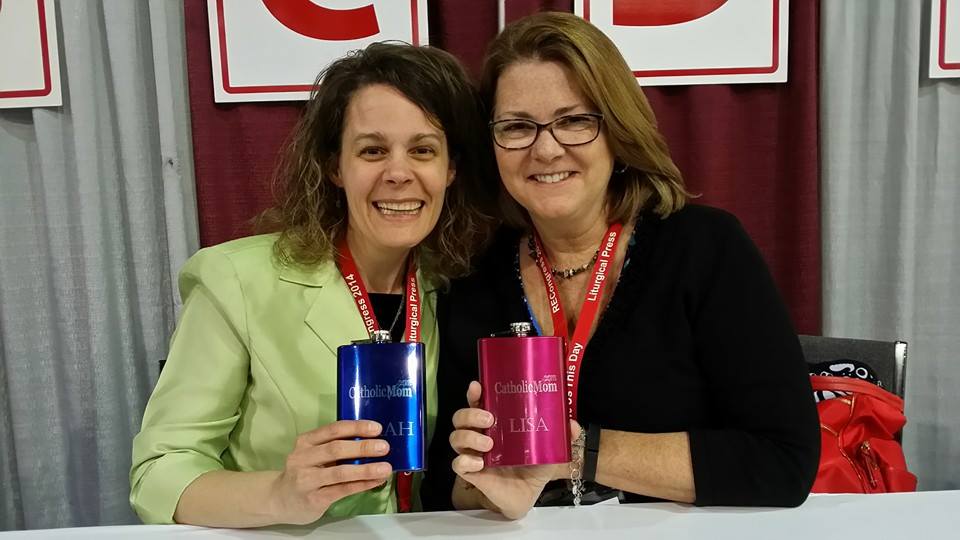 So before I say anything else this week about LA Congress, I want to start with a thank you to Sarah. She helped me to see so many things this past weekend with new eyes. Showing her my favorite beach helped me to see it as if for the first time. Watching her love her children via Skype made me miss mine and give thanks to God for the gift of motherhood. Sharing a podium with her helped me in ways she will never understand. Praying alongside her was a balm for my soul.
I pray that the talks we gave at Congress were and will continue to be a blessing for those we spent the time with. I can say without a doubt that they definitely were for me.
Thank you Sarah – you're a gift!