On Ken Ham and Dinosaurs Driving Cars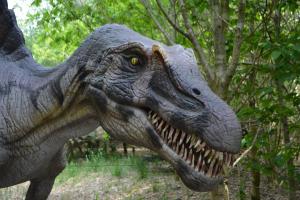 Growing up in a young earth creationist church, I remember imagining a pre-flood society with advanced technology such as hover cars, and sky-scrapers far higher than any we currently have. It was to these childhood daydreams and imaginings that my mind went when I saw the image of dinosaurs driving cars that accompanied the Science Daily summary of Frank and Schmidt's research.
Click through to read more!
Copy and paste this URL into your WordPress site to embed
Copy and paste this code into your site to embed