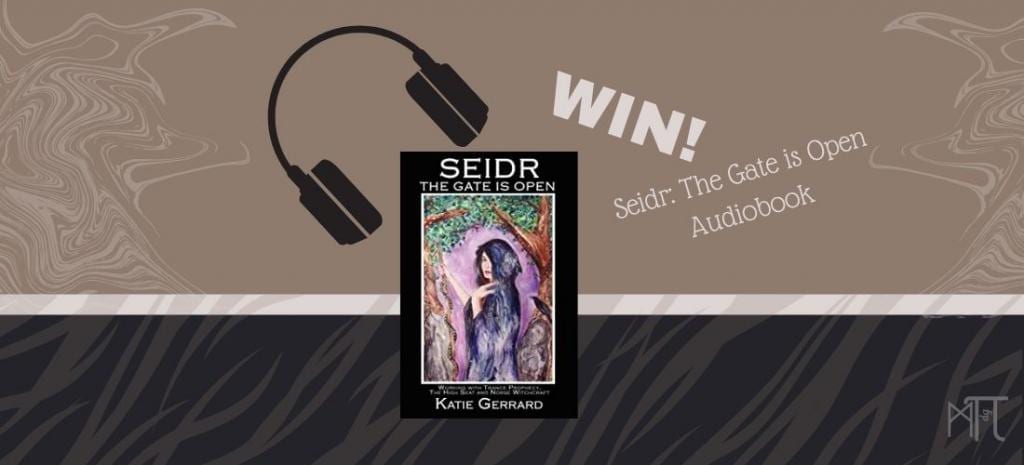 As it celebrates it's tenth year in print, Seidr: The Gate is Open has been converted to Audiobook format.
Like all good launches, I have a free copy to give away.
I feel I should say "please follow me on these platforms", or "share this post". But I'm so very tired of enforced viral social media marketing.
Instead, to win, all you need to do is comment on the Instagram post LINKED HERE. Make up the funniest caption you can and add the initials SAB in brackets to show you're entering the contest.
The best comment by the deadline of 15th February will win!
Be creative!
Be ridiculous!
In 2011 when Seidr: The Gate is Open was launched, I lived in London whilst Sorita of Avalonia Books lived in Glastonbury.
We were both tired from running after toddlers and the thought of travel and smart clothes (or indeed socialising) at a fancy book launch seemed bleak.
But I'd been working on this book since the early 2000s, and Sorita had been patiently waiting for it for at least seven of those years!
Instead of real life wine and canapes we had an online book launch with various events. The highlight of these was our fabulous cover artist Laura Daligan live streaming a painting of Freyja. That print still lives on the wall behind my laptop desk.
I had no idea, back in 2011, that ten years on in 2021 everything would be online. However great we were at 'seeing', we didn't anticipate the global pandemic keeping us all in our homes. If we had I might have journeyed to Glastonbury for some fizzy alcohol and crackers!
Seriously though, I'm overwhelmed that ten years on my book is still selling and still inspiring readers.
In many ways, as I've mentioned before, it could do with a rewrite in places. I think this has to be something which goes on my ever-increasing to-do list. (Along with finally publishing the chapters which slid completely off the subject which sit on my hard drive waiting to become a book or at least several articles in their own right).
If the book inspired you, tell me your story! Let us know what exciting things you do now because of it.