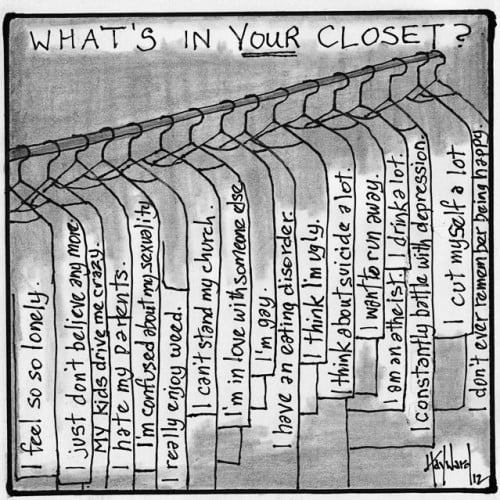 Purchase the original drawing or buy a print of this cartoon!
Everyone has a closet. And everyone has something(s) in there they'd rather not be seen or known.
There is no judgement. There is no condemnation.
There need to be communities provided where people can bring these things out of their closets for air. Where they can be accepted, not judged, and maybe even loved.
There are such places. I hope you find a place where you can air your sadness, you struggles, your sufferings, your secrets and your search.