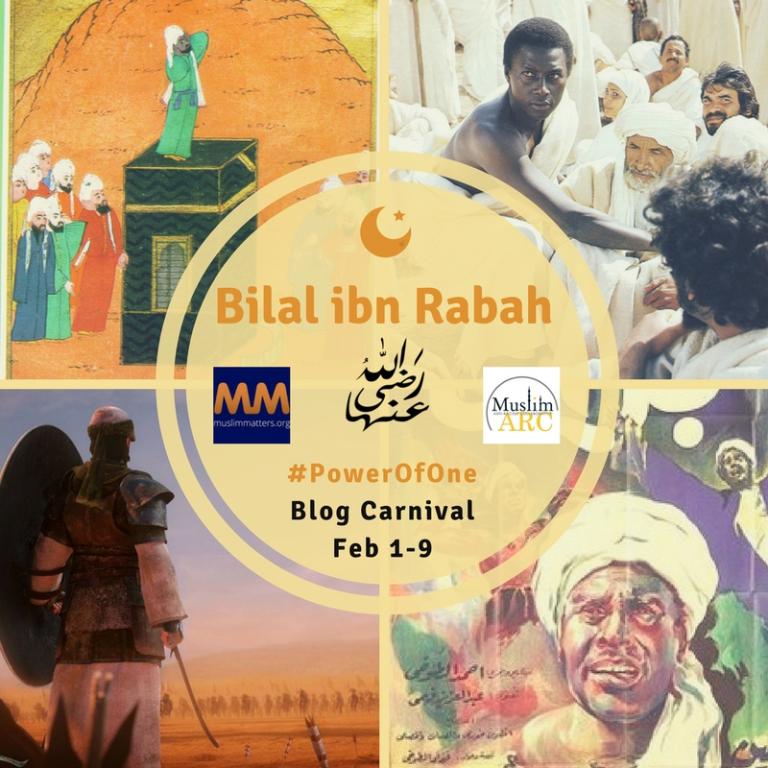 Original Source: Muslim Matters
MuslimMatters and Muslim Anti-Racism Collaborative (MuslimARC)  are partnering this Black History Month to explore the Legacy of Bilal (ra) with the #PowerfOne blog carnival from February 1st- 9th. Muslimmatters, a web magazine, started out as a blog and to commemorate 10 years of existence, we have decided to revisit our roots.
Inspired by the US release of Bilal: A New Breed of Hero, our aim is to start a conversation about the power of faith in the oneness of God and the struggle for dignity.
Hazrat Bilal's (ra) story is especially inspiring for Muslims based in countries where the climate is saturated with racism, xenophobia, and anti-Muslim bigotry. Just as the adhan still can be heard across the globe 1400 years after his first call to prayer, Bilal's triumph offers a powerful message of courage and perseverance. We are inviting bloggers to share how they have been inspired by Bilal. Each participating blogger will send MuslimMatters the link to their specific blog carnival post entry.  On February 2nd, MuslimMatters will, inshaAllah, publish a post with links to each of the participants' entries. Please join us in this blog carnival uplifting the contributions of Bilal's legacy, celebrating African Muslims in Diaspora and on the continent and Islam's anti-racist ethos.