"Jesus can do anything!" Those absolutely precious words were the sum total of what my 5-year-old told me he learned in church Sunday. And I loved it!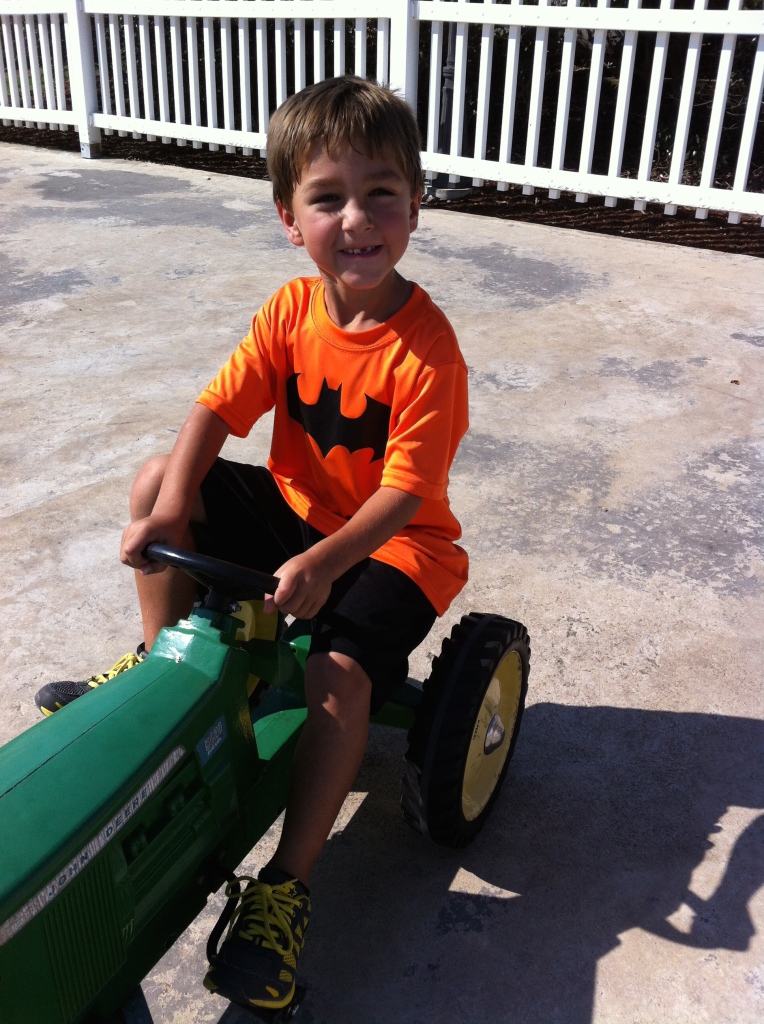 Walking out to the car Sunday after church, I asked my son Shepherd the typical questions a parent asks, "How was church?" "What did you learn?" "Did you play with your friends?" As most parents know, some weeks you'll only elicit monosyllabic responses. But this past Sunday, Shepherd was a motor mouth. He went on and on about how Jesus healed a blind man (John 9:1-12). In true 5-year-old-boy fashion, his favorite part was the part where Jesus spit in the ground and made mud to put in the man's eyes. Mud? Spit? You just told the coolest story ever to a 5-year-old boy.
I was happy when Shepherd told me the story. But I was ecstatic with what he told me next, "Jesus can do anything!" That was the takeaway. That was the one phrase I know that the DiscoveryZone leaders drilled into my son so that he would remember after the lesson was over. It was the one big idea they wanted him to walk away with. And he did.
Here's the pivotal difference when teaching children the Bible:
It's one thing to teach children a Bible story. It's good. It's positive. It's truth. But it's quite another thing to teach children what those Bible stories mean
.
That's the pivotal difference.
I don't just want Shepherd to know a collection of true stories. I want him to know what they mean, the biblical principles, the timeless truths, the practical application. We don't do our children the greatest service possible when we simply tell them Bible stories but not what they mean.
The anchor that I want planted deep inside my son from his earliest memories is not just mud and spit, not just a collection of stories. I want him to know timeless truths. I want him to know that "Jesus can do anything!" Don't just teach children Bible stories. Teach them what those stories mean.