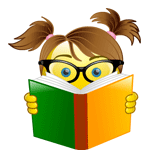 Vyckie,
I have been reading your posts- actually soaking it all up like a sponge might be a better way of putting it. I am a college instructor and graduate student, finishing up my PhD in sociology at NC State. I have, for the most part, avoided the topic of religion with my students here in the Bible Belt. I just wanted to let you know that when you publish your book I will have my students buy it and read it. I support your endeavor.
 You do a phenomenal job of explaining the appeal of the QF movement and the ups/downs of a patriarchal culture. You analyze your own emotions amazingly well and connect everything to capitalism, your traumatic childhood, and so many sociological insights.
Have you talked to a publisher about advertising your book as a sociological text for students? You might do well financially and in helping enlighten students in that particular niche. Most sociology instructors use a reader or textbook in class and then also add supplemental books like yours. Just a thought.
I know I will be using it when it's out.
Good luck in all you do.
Amy I. McClure
Discuss this post on the NLQ Grandstand forums!
Invite others to the NLQ Carnival Days using the buttons below to share this post on Facebook, Twitter, and other social networking sites.